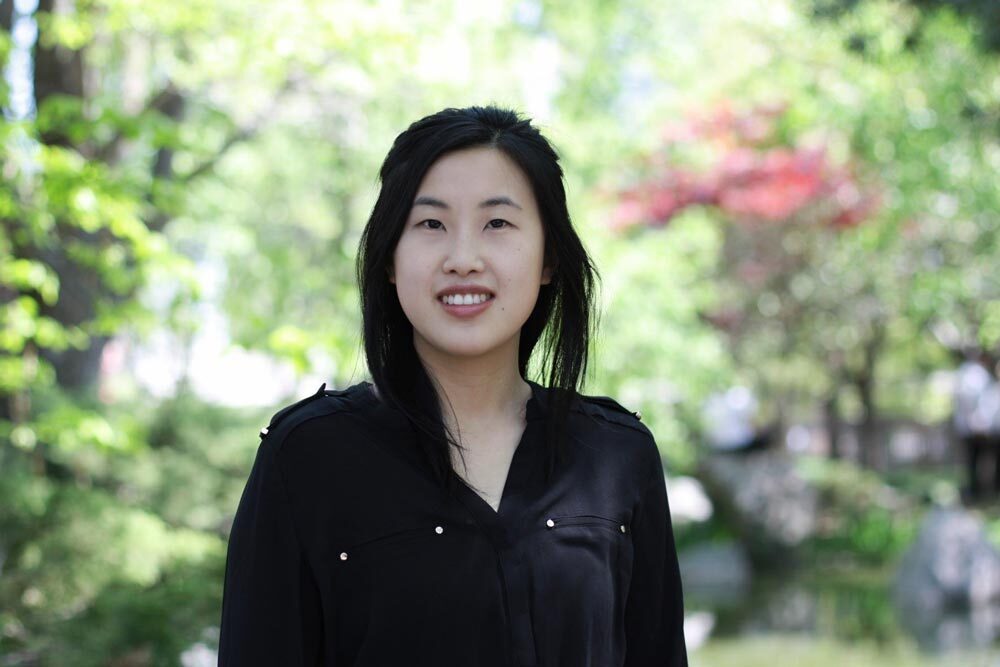 Jessica Mac is a pharmacy technician trainee at North York General Hospital in Toronto, and she'll soon become fully registered and able to practice as a pharmacy technician. As a pharmacy technician trainee, Jessica has a number of different duties, and she currently works primarily in the preparation of sterile compounds such as IV antibiotics, TPNS, narcotics, and more.
Here, Jessica walks us through a typical day on the job, and shares how ACA prepared her for the career she has now.
What a Typical Day in the Life of a Pharmacy Technician Trainee Looks Like
After graduating from ACA's career college, Jessica became a pharmacy technician trainee, soon to be a fully registered technician. Because she's still in training, Jessica says, "I am restricted to a few main portfolios within the IV room and the tasks inherent within this portfolio." Currently, Jessica works in the IV room, where "a typical day [...] involves following strict protocol with regards to gowning up to enter the clean room." Jessica suits up in PPE every day for work, including a bouffant cap, a gown, shoe covers, a mask, and sterile gloves. 
After entering the IV room, Jessica performs daily maintenance tasks, which include replenishing supplies and cleaning the hoods. After this has been done, Jessica's main tasks include "staging, admixing, and preparing TPNs." She also prepares other sterile compounds, such as IV antibiotics and narcotics (including fentanyl syringes and hydromorphone syringes). Throughout the day, Jessica is "always working within a larger team of other technicians and pharmacists, collaborating and solving any problems we have along the way."
The Most Rewarding (and the Hardest) Parts of the Job
While Jessica isn't yet a registered pharmacy technician, once she is, she's looking forward to rotating between other portfolios, which include narcotics delivery, non-sterile manufacturing, medication cartfill, inventory management, and more. For Jessica, one of her favourite things about her career "is the variety of portfolios and tasks I get to perform. This provides great flexibility and provides you with experience doing a variety of things!" 
While the experience and versatility that comes with being a pharmacy technician is rewarding, one of the most challenging aspects of the job for Jessica is keeping up with an ever-changing environment. As a pharmacy technician, Jessica has to "be on top of changes such as backorders, new processes, new formulary items, etc," on a weekly or even a daily basis. While this aspect is demanding, Jessica says that "as I gain more experience, the easier it will become as I continue to learn the various portfolios and how they connect to the drug distribution system as a whole."
How ACA Helped Prepare Jessica for Her Career
While Jessica originally had a career in business, she decided to make the switch to working in the healthcare field, and this decision was "one of the best" she has ever made. During her time at ACA, the pharmacy technician program "provided small classes, flexibility in schedule ([Jessica] was working full-time while attending evening classes), and experienced teachers." Because of the smaller class sizes, Jessica was able to benefit from a "personal learning experience" and "greater discussions among the class and teacher."
Jessica emphasizes that all of the courses she took at ACA were relevant and important to learning about the pharmacy technician profession. She says that the program also provided "concrete real life examples." In her current role, the pharmacy calculations course was "vital," as she uses math daily, and "having the calculations foundation is essential." Both the hospital and sterile compounding courses were also helpful in providing "practical experience within the ACA lab." Most importantly, Jessica notes that the experience she gained at ACA enabled her to prepare for her current work in the IV room as well as for the PEBC exam. 
Working in Healthcare During a Pandemic
As a healthcare worker, Jessica sees the effects of the current COVID-19 pandemic firsthand. "As the pandemic continues to unfold, I learn more about the resilience of my colleagues and the healthcare workforce as a whole," says Jessica. As a future pharmacy technician, Jessica says: "I am proud to be on the front line and be part of the larger healthcare team as we brave the many challenges during this never before seen novel virus."
Algonquin Career Academy has the program for you. Explore your options today.