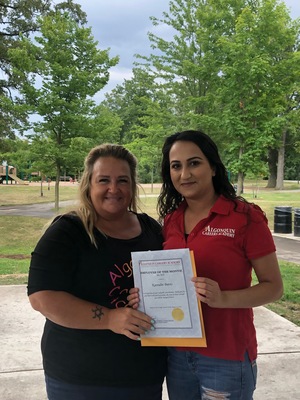 Congratulations to Karoulin Butris for all of her amazing-ness! 
Rebecca notes some of her great traits:
• Always willing to lend her experience
• Good at thinking on her feet
• Welcoming presence when you arrive at the school
• Technical skills, trouble shooting computer issues
• Eager to take on new tasks
Does this not sound like someone you would want on your team? Thank you Karoulin for being such a versatile employee and for being an essential member of our Mississauga team!