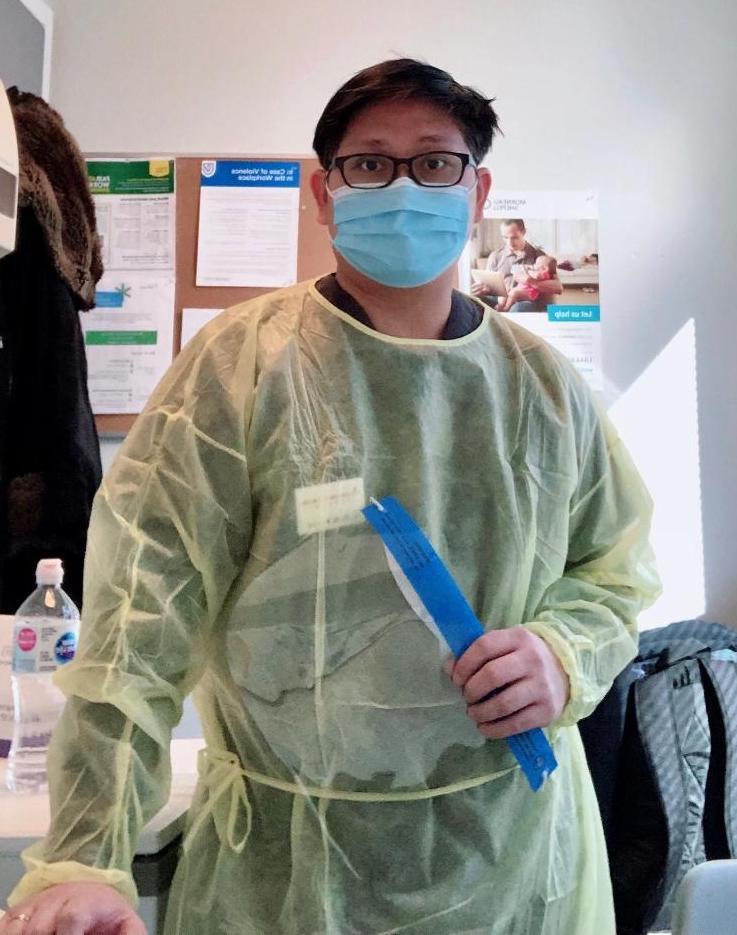 Lester Panis is a Medical Laboratory Assistant/Technician student at our Ottawa campus. On his placement at Dynacare, he received this commendation from a client:
"I had a fantastic experience getting blood drawn this morning... Lester did the blood draw and Melissa chatted with me while he was doing it, which was extremely helpful because I get quite nervous having blood drawn. Melissa kept me occupied and thinking about other things, and was very sweet. Lester was very careful and gentle (really, I almost didn't feel it at all), and made sure I felt ok after it was done. Genuinely grateful for the care both Melissa and Lester took during my visit and everything they did to make it a smooth and easy process for someone who usually gets VERY nervous about getting blood drawn. Thank you!"
A "fantastic experience getting blood drawn" is really saying something! It is amazing how much impact great customer service can have on someone's life.
Lester's response to our request to share this "WOW Customer Experience" was this:
"Thank you! It's already flattering to receive one during placement. I don't mind having it shared if it's for the school who guided me so well to be able to get that compliment from one of the patients."
We are always so proud when our students succeed - proud of the students and proud of our instructors who lead them to this point!