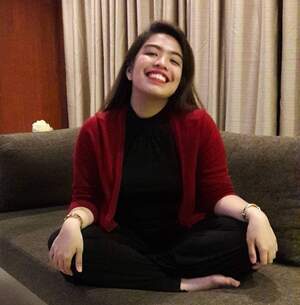 The Medical Laboratory Professionals' Association of Ontario (MLPAO) has awarded our Ottawa Medical Laboratory Assistant/Technician student Bea Boado a $500 bursary. Our instructors Nikki and Ann-Marie helped Bea with her submission and this is an excerpt of what they said: "Bea has a passion for this field, and I know she will make an excellent MLAT. Her values lie with patient care and providing the best care to the patient and attention to the SOP's to ensure the patients' results are tested with confidence and accuracy. She has a strong belief that patient care does not simply end with a standard customer service smile, she believes it starts and ends with integrity and passion." 
"I firmly believe that Bea will not stop once she has become an MLAT, I believe that she will continue with her passions for Medical Laboratory Science and complete a PLA to finally become an MLT."
"Bea participates in all our lectures and is often the first to offer help to those who are struggling. She has been nothing short of an absolute delight to have in the classroom, and I feel privileged that I have gotten the chance to know her and to be her teacher."
Congratulations to Bea for being awarded the bursary and thank you to Nikki and Ann Marie for your dedication to helping our students succeed in every way possible! 
http://algonquinacademy.com/programs/healthcare/medicallabassistant