ACA Ottawa held a "mock" clinic last Thursday -- the classes that participated were: Medical Office Assistant (MOA), Personal Support Worker (PSW), Pharmacy Technician, MedLab, and Accounting and Payroll. We combined it with an Open House so people who are thinking of becoming a student could see our current students in action.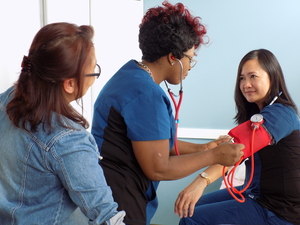 The MOA's registered patients and performed vitals, printed prescriptions and lab requisitions. Our MedLab students performed vena puncture, urinalysis and ECGs. The Pharmacy Tech students received prescriptions -- some of the prescriptions were misleading and they had to recognize the error. Our PSW's assisted non ambulatory patients to their tests. Business and Accounting students processed time sheets.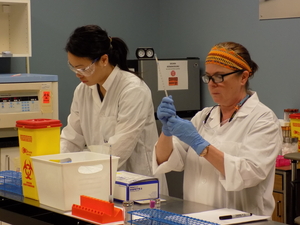 The day went very smoothly and our students are one step closer to graduating with hands on skills! Thanks to all who organized and participated in this valuable learning experience!
Call 613-722-7811 (Ottawa Campus) or 905-361-2380 (Mississauga Campus). To find out more about our programs speak with an Admissions Representative or to inquire about hiring a graduate ask for our Employment Counsellor.
Click here for an online look at our programs: https://www.algonquinacademy.com/programs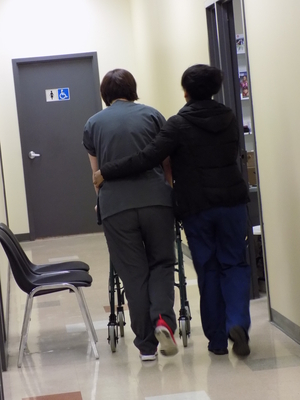 The co-authors are Darlene Vail and Karen Drevniok. Darlene is the MOA instructor at the Ottawa Campus and Karen took MOA at the Ottawa Campus and is our Office Administrator.