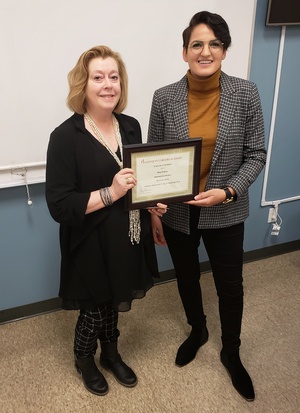 Rima El-Zoor was nominated as this month's Employee of the Month based on her leadership, commitment, professionalism and customer service. Rima is a key player of our Admissions team at the ACA Ottawa campus. In her role as an Admissions Advisor Rima is responsible for meeting with potential students to advise them on their career paths at the college, ensuring these students get properly scheduled and enrolled in their program of choice, and following up to ensure the satisfaction of these current students at our campus.
When she is not busy contacting or meeting with potential and existing students Rima is involved in many other college activities. As our resident "expert" photographer (Rima took a photography course), Rima posts events to our facebook account and assists the Ottawa campus with media requests.  In addition to answering program inquiries Rima assists with the coordination and posting of the program schedules so that we have visibility to them.
Also Rima is quite the "foodie" so if you need any restaurant tips she is the one to go to.
Thank-you Rima for everything that you do as it is truly appreciated!