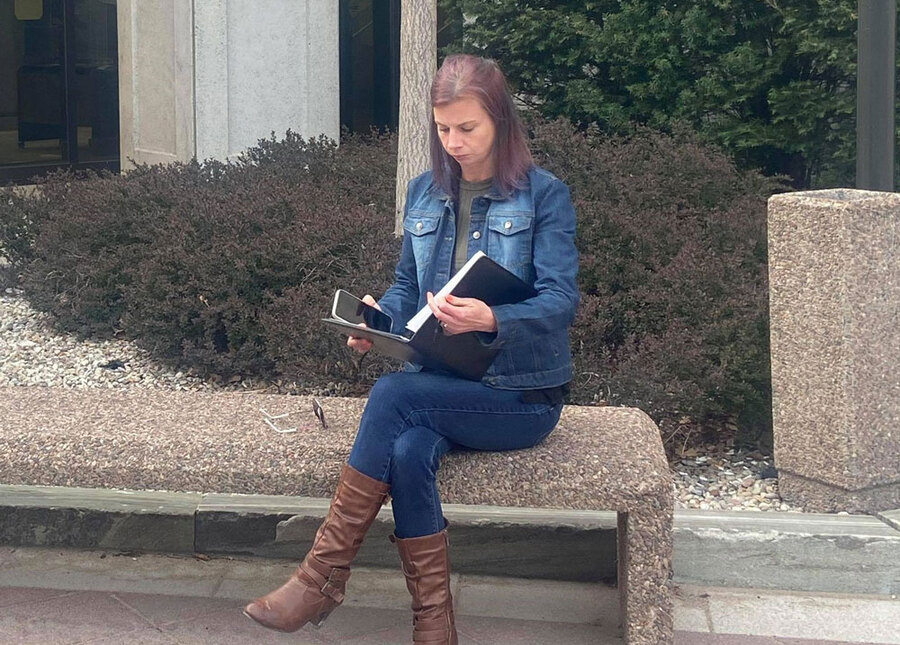 A 2018 graduate of Algonquin Careers Academy's Paralegal program and a 2019 graduate of ACA's Business program, Monique Long has worked hard to make her dreams a reality. In addition to working with Phoenix Paralegal and Advocacy Services, Monique recently launched her own paralegal business. Although starting her own business was no small feat, for Monique it was well worth it, as she gets to advocate for the rights of people with disabilities. 
Read on to discover more about how Monique made the decision to pursue her paralegal career, and how her training at ACA helped to make her dreams a reality.
Why Monique Decided to Pursue Paralegal Training
For Monique, the decision to pursue both Paralegal and Business training was motivated by the desire to be able to advocate for her sons' rights at school. "I have two children with autism, and I spent a lot of time fighting for their rights all through their schooling," she says. She then became motivated to enter a career in which she could make a positive change in the lives of others. "I walked into the Paralegal program at ACA with a very clear role in mind – I wanted to help other people who wouldn't otherwise have access to that system," says Monique. 
After completing her paralegal training at ACA, Monique enrolled in the Business program, after which she began working for Phoenix Paralegal and Advocacy Services. "I got experience with small claims, special claims advocacy, and lots more – but the thing I fell in love with and that I do now is handle CPP (Canadian Pension Plan) disability appeals," Monique says. Monique began her own business recently, where she helps clients to gain representation in CPP disability. 
What a Typical Day in Monique's Life Looks Like
Throughout the day, Monique spends most of her time preparing to meet with clients and completing administrative tasks. "Even for an hour and a half meeting I do at least 15-20 hours' worth of prep. So a lot of it is just making sure you're doing what's best for your client by making sure you're doing what's best for you," she says of her workload. When she's not preparing for a client, she's educating herself on areas of law related to CPP disability. "I'm either learning small claims, or cross tribunals, application processes, what it takes to get approved," Monique says.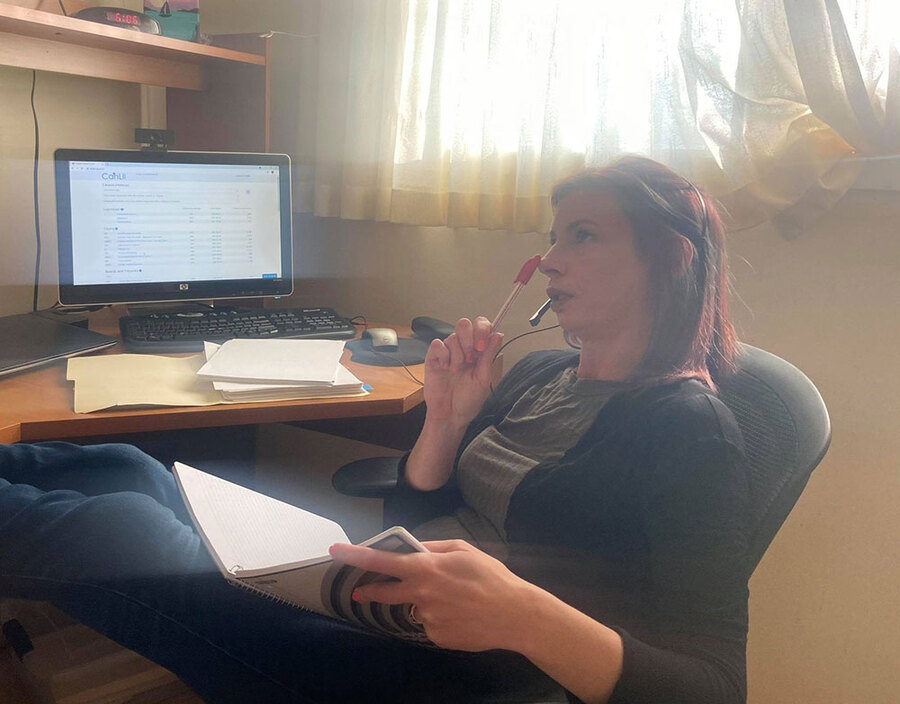 Monique spends much of the day on administrative tasks and  preparing to meet with clients
Monique's favourite aspect of her job is that she gets to help people in their most vulnerable moments. "It's very personal to me. The best part is when a client tells me that they feel better," she says. On the other hand, the most challenging part of what she does is the fact that as her own boss, Monique devotes much of her time to her business. "I refuse to not make myself available. I've been dedicated from the day that I walked into that program (at ACA), and I knew what I needed to do, I knew what marks I needed to have to do it – I had a plan," says Monique. 
How ACA Prepared Monique for Her Current Career
Monique completed both a Paralegal program and a Business program at ACA. Since beginning these programs, her goal was to build her business, which she calls "Due Process." Throughout her training, Monique was able to develop a business plan for this venture. Monique notes that these programs "gave us real world experience in a classroom environment," with expert instructors currently working in their field. "It's just an all-star cast of people who've been there, done that, and they're going to teach you how," she says.
Monique says her favourite paralegal course was Ethics. "I loved dissecting ethics from morals, it helped me put who I was into focus, what my thought process was," she says. The knowledge she gained in the program tied in with much of what she learned through the ACA Business program. "The two programs really connected with one another in my mind, and it helped me day-to-day to relate with all kinds of clients," Monique notes.
Of her experience at ACA, Monique says that "the teachers and the way they engaged with me changed who I was fundamentally. You come into those courses one person, and you leave another. I can't attribute that to anything other than the tenacity of the teachers." Thanks to the strong relationship Monique developed with her instructors, she was asked to help tutor in both the Paralegal and the Business program during her time at ACA—where she enjoyed committing some of her time to helping other students achieve their goals.
For those thinking of making a career change, Monique says: "Don't wait! Conversation is free. It might change your life." 
Start your training with a program at ACA today!