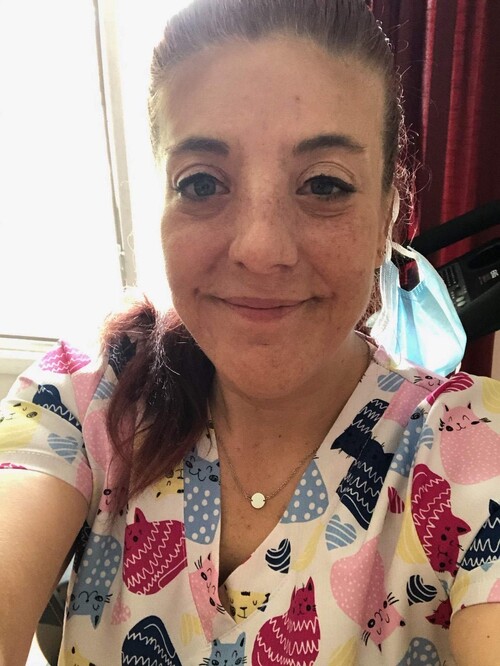 After 20 years of being out of school, Sharon Way decided to enroll in Algonquin Careers Academy's Personal Support Worker program. It was a decision that would not only put her on a course toward a new and highly rewarding career, but one that would also teach her many skills and abilities that she puts to use in her daily life on the job. Currently employed by The Phoenix Network in Ottawa as a neurobehavioural life skills counsellor and personal support worker, Sharon works hard to provide the best possible care to clients in order to help give them the best possible quality of life.
Here's what Sharon had to say about her career, her time working during the COVID-19 pandemic, and how her studies at ACA helped shape and prepare her for life as a PSW.
What a Typical Day in Sharon's Life as a PSW Looks Like
Sharon Way currently works for The Phoenix Network, a team-based brain health rehabilitation service in Ottawa, as both a PSW and a life skills counsellor. The Phoenix Network specializes in providing care to individuals who have experienced brain injury caused by impact or trauma. Although her list of daily tasks is fairly extensive, Sharon says that, in essence, "We ensure and promote the dignity, safety, and rights of each client."
On a day-to-day basis, this involves planning and preparing meals, assisting clients with their movement, documenting any changes in the client, and helping with hygiene and grooming. Sharon adds that "We provide many other [types of] support, like going on outings. We take them out for coffees or errands they might want to do, with supervision."
"I love the rewarding part of helping others achieve their best quality of life, no matter what they've gone through, or what they're dealing with. That's my utmost priority," she says when asked what she enjoys most about her work. "The clients are equipped to provide you with feedback—some positive, some negative! (laughs) When I leave the house smiling, I know it's because it's what I've done and what they've said. It's a very rewarding feeling to know that the client is in the best care that they can get."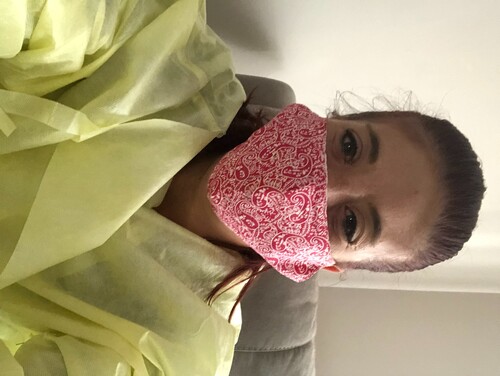 Sharon has been working hard during the COVID-19 pandemic
How COVID-19 Has Impacted Sharon's Work Life
No graduate of a personal support worker program can deny the sheer impact that the ongoing COVID-19 pandemic has had on senior populations and those with pre-existing conditions, as well as their caregivers. Sharon acknowledges the challenges that the pandemic has presented—and will continue to present. This is in addition to other challenges PSWs face generally, such as communicating with families regarding their loved ones' health and providing care to clients who are resisting it. 
After a short break, Sharon went from working in long-term care to working with The Phoenix Network in mid-May. "The elderly patients are particularly vulnerable, but caregivers are also vulnerable to carry [the virus] and risk transmission," she says. "We also had to deal with losing half our coworkers and half the staff we needed when we were already short-staffed." 
Despite this, Sharon has been working hard to help provide safe and much-needed care to clients. She also believes that PSWs will continue to play a "vital role" in Ontario's response to the pandemic, even as they face incredible challenges. "With the already overburdened Canadian healthcare system, we're still going to have to continue and provide a response to it," she says. "Personal care, palliative care, rehabilitation support, medication—all of that will still have to be provided."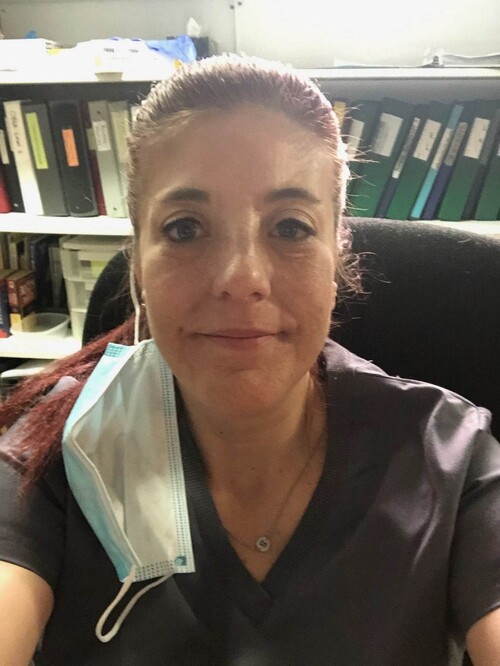 Sharon credits ACA's PSW program with helping get her to where she is now
How Our Personal Support Worker Program Helped Kickstart Her Career
Sharon decided to pursue personal support worker training at the age of 46, when she enrolled in ACA's PSW program. Though she claims she was "at least 20 years older" than her classmates, she didn't feel it—and it's a program she says has helped her develop the necessary skills for success in areas such as home care, palliative care, and long-term care. It also taught her how to effectively provide care to clients and their families, as well as develop an even greater sense of respect, empathy, and sensitivity toward clients. 
When asked which courses in her PSW program best prepared her for her career, Sharon answered that each one played a role in helping her. "They did it in a way that they all fell into each other," she says. "Nutrition, care and planning, restorative care, documentation, growth and development, mental issues, brain injuries. All of that is needed to have skills to be able to deal with anything that comes with your client or the institution you work with." 
Sharon took the program while also completing a three-week practicum in palliative care. She credits her instructors (particularly PSW Coordinator/Instructor Michelle Godin) and the overall learning environment for enhancing her experience and helping her feel supported. "Since I've started this career, I've gained tremendous respect and pride for all of the healthcare professionals, especially during this pandemic," she says. "I could imagine it before, and I can see it now, and it's just added onto it. My respect is 100% for these guys."
Contact Algonquin Careers Academy today!