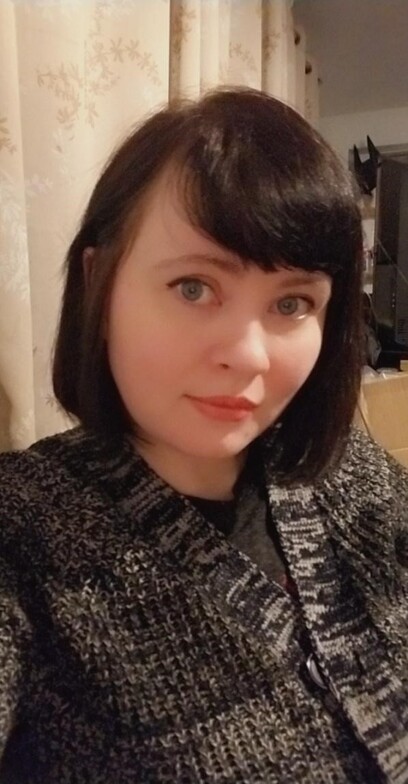 Kyla Cooney is a full-time level II Dental Assistant at a dental practice in Ottawa, Ontario. In her current role, she provides chairside assistance to dentists and performs procedures such as impressions, crown implants, radiographs, and more.
We recently chatted with Kyla about how her training at Algonquin Careers Academy (ACA) has prepared her for her current position, and what a day in the life of a registered Intra Oral Dental Assistant looks like.
What Are the Duties of a Professional with Intra Oral Dental Assistant Training?
Since earning her Intra Oral Dental Assistant Diploma, Kyla performs a number of different duties within the office in her current role. "Some of the many responsibilities that I have in our office is basic chairside assisting with setting up procedures and cleaning up according to IPAC standards, restocking my operatory, and other stations as needed," Kyla says. Additionally, she provides assistance to dentists by conducting impressions, PANs, radiographs and CBCT scans as they are needed.
A few of Kyla's other duties involve working with her office's Cerec machine, which is used to scan 3D models of patients' teeth in order to create devices such as crowns, whitening trays, night guards, and dentures. When she's not performing these duties, Kyla also takes care of administrative tasks, including "entering the billing for the procedures, booking next appointments, and entering notes for the procedures on behalf of the dentist."
When working with dentists, the most frequent procedures that Kyla assists with are composite restorations. Since many of the patients at the office are seniors, she also frequently finds herself "doing plenty of extractions, crowns, implants, and dentures."
What a Typical Day in the Life of an Intra Oral Dental Assistant Looks Like
For Kyla, the day begins when she puts on her scrubs. Of course, in the midst of a pandemic, Kyla's daily wear also includes personal protective equipment (PPE). Next, she prepares her operatory for the day ahead of her by running lines and taking a test radiograph. Kyla then reviews the list of patients coming into the office for the day, and prepares her notes for the procedures she'll be performing. When patients begin to arrive, Kyla greets them, checks for updates to their medical history, and lets the dentist know that their patient is ready.
After a patient leaves, Kyla completes her notes, prepares and stocks necessary supplies and then returns to the room to clean and get it set up for the next patient's arrival. Once the day is over, Kyla conducts a final clean, restocks supplies, and puts together some tray setups for the following day.
How ACA Helped Kyla to Prepare for her Current Position
At ACA, the practical, hands-on training Kyla received prepared her for the career she has today. During her program, the courses she found to be the most helpful were the lab and clinic courses. "Learning manual skills and being comfortable and confident in doing them is one of the hardest things to learn. Being able to do these tasks and already having experience doing them when you enter into the workplace is a major benefit," says Kyla.
One of the greatest advantages of completing her Intra Oral Dental Assistant training at ACA was the smaller class sizes. Kyla believes that the smaller classes "helped with forming a closer, more personal bond with [my] class/teammates that helped us work better together." Additionally, a class of fewer students, allowed "for more questions, more hands-on experience, and a better understanding of what you are learning. You feel less intimidated to ask your questions and/or for help," Kyla says.
Kyla also found that ACA provided her with a number of valuable resources when it came to searching for jobs in the field. She received "great assistance in resume and interview preparation," which prepared her for the application process to come. Reflecting on her time at ACA, Kyla notes that "the wonderful staff made the experience more memorable." 
A Dental Assistant's Perspective on the Impacts of COVID-19
The COVID-19 pandemic has had a major impact on the lives of professionals in the healthcare industry, but as someone currently working during COVID, Kyla feels that she is "lucky and grateful for being able to do so." As a Dental Assistant, Kyla has firsthand knowledge of the importance of oral health. "Being able to provide ongoing and regular care for patients is essential for the upkeep of oral care and education. Since dentistry is always considered to be separate from basic healthcare, the general public tends not to realize its importance along with the risks and consequences poor oral hygiene can cause your body and overall health, not just in the mouth."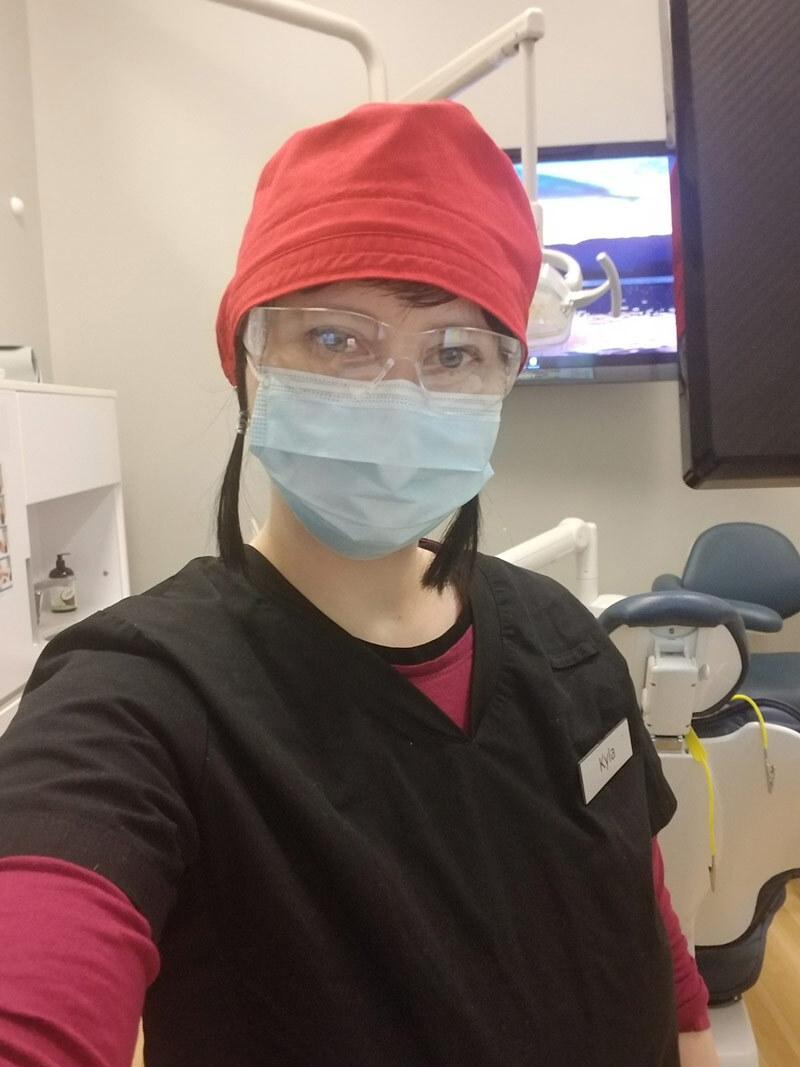 A day in the life of a Dental Assistant includes wearing PPE in the dental office
While COVID-19 has changed some aspects of Kyla's current role, such as wearing additional PPE and conducting extra cleaning procedures, she notes that there's a silver lining. "Being able to continue to work and provide dental services is a big deal for our health and a feeling of normalcy and regularity in these COVID times," believes Kyla.
Does a career as a dental assistant sound right for you?