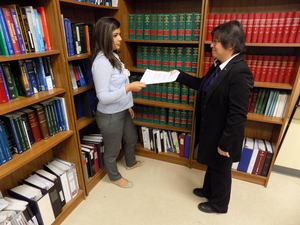 In the Administrative Law course of our Paralegal program for the day class, we have representatives from two teams pitted against each other at the ACA Industrial Relations Board - it is employer v. union. In the photo, a paralegal for the employer is serving one of the paralegals for the union with a notice of hearing. Administrative Law is one of the courses required for the Paralegal diploma. These students are nearing the end of their third term, and balancing Administrative Law, Immigration Law and Residential Tenancies. Our evening Paralegal students are currently entering their second term and will soon be in the thick of contract and tort, employment and insurance law.
Carrie-Lynn – Lawyer, Instructor and Paralegal Program Coordinator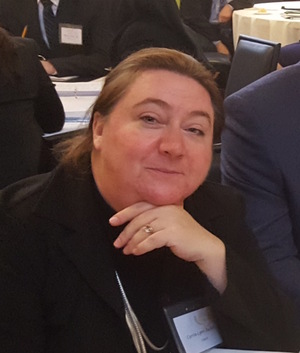 Carrie Lynn Barkley is the Paralegal Program Coordinator at the Ottawa Campus. She has been teaching the Paralegal program with us since 2008, just prior to our accreditation by the Law Society of Upper Canada (we were one of the first private career colleges to receive this accreditation!).
Carrie's undergraduate degree was in Drama and she followed that up with a Legal Administration Diploma at the Kingston Learning Centre and then went on to Law School at Queen's University. She was asked to teach at the Kingston Learning Centre while she was at law school. She had three jobs while she did her law degree: research for two professors and the instructing. Now that is a balancing act!
Carrie deals well with distractions and multiple tasks (probably from time spent on stage and in criminal Court) and this allows her to teach more than one topic at a time.
What does Carrie like about teaching?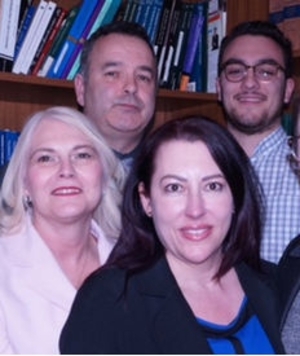 Carrie likes that you actually get to see that you are making a tangible difference in students' lives. She has had students come into the program with zero confidence, who were totally changed by the end of the program. In some cases, no one ever told the student they were smart and capable until their paralegal education. We have students of all backgrounds who have learned to stand up for themselves and others after taking their Paralegal diploma. Carrie keeps teaching because of the students.  She learns as much from them as they do from her – there is a lesson to be learned from each one of them and 18 years of teaching has proven this time and again. 
Suzanne Verge – Graduate and Supporter of ACA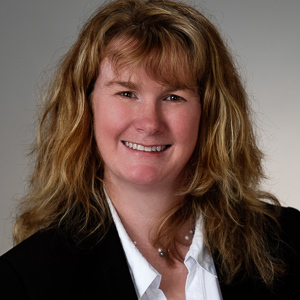 Suzanne Verge, a graduate of our Paralegal program in 2007 and 2015 (to upgrade to the accredited Paralegal program) has developed a successful Paralegal practice of her own primarily in small claims. Suzanne really stepped up her game during her time as a student at ACA by taking on the Paralegal Cup competition in 2014 where she and Jade MacDonald made it to the semi-finals and also won the Written Advocacy award. There was a third place award in Distinguished Oral Advocate for Suzanne and first in Distinguished Oral Advocate for Jade – what a successful team!
Suzanne says: "I have always thought Algonquin Careers Academy is a top notch school and the Paralegal program a top notch program." She thanks her lucky stars for the paralegal program, for her instructors and for ACA. She has found a way to give back to the school by representing it as an ACA coach at The Paralegal Cup competition 2017 – she is already so jazzed about this and it is 6 months away!
Our Paralegal Program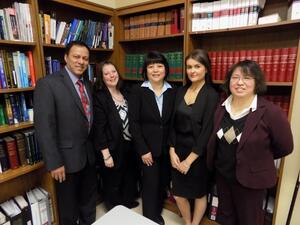 The Paralegal diploma program is accredited by the Law Society of Upper Canada. Our program is tough and our pass rate for the Paralegal licensing process is excellent. We have morning and evening classes so our students can work while taking our program. Our small class sizes help the students to get the individual attention they may need to grasp some of the more difficult concepts.  We encourage prospective students to consult the Law Society of Upper Canada should they wish to be assured that all accredited programs meet the high standards they have set for paralegal education.
Where are the jobs?
Many of the same career opportunities that are open to lawyers are also open to Paralegals, only with a different scope of practice. Our Paralegal graduates have started up their own paralegal practices, are working at law firms, manage other businesses, work at legal aid clinics in Toronto and Montreal doing refugee claims and other things, are with the federal and provincial governments, and work in-house at businesses. Having the knowledge base of a Paralegal will help in many different jobs.
What are you waiting for?
Call the Ottawa (613-722-7811) or the Mississauga (905-361-2380) campus to talk to our Admissions Representatives about the Paralegal Diploma Program. To see the program online: https://www.algonquinacademy.com/programs/law/paralegal