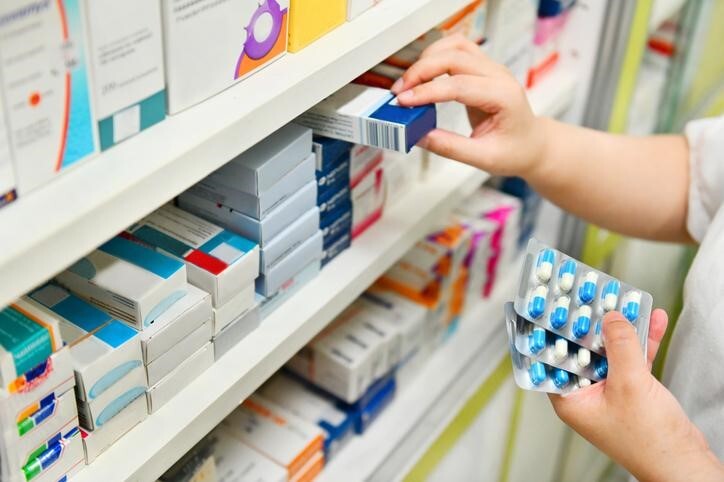 Have you ever wondered what the path to becoming a pharmacy assistant is like? Pharmacy assistants have many different responsibilities within a pharmacy, such as filling prescriptions, maintaining inventory, conducting sales transactions, handling customer service, keeping detailed records and more. The work they do helps to keep pharmacies running smoothly, and also requires extensive knowledge in medical and pharmaceutical terminology, prescription interpretation, dispensary, pharmacy calculations, anatomy and more.
Today, we're speaking with Khushboo Jani, who has been instructing within the pharmacy assistant and pharmacy technician programs at Algonquin Careers Academy for almost three years. If you're considering becoming a pharmacy assistant, discover what she has to say about what to expect from the pharmacy assistant program at ACA, what makes this program unique, and how to succeed in this career path.
What Students Considering Pharmacy Assistant Training Should Know
If you're wondering whether pharmacy assistant training is right for you, Jani has some advice for prospective students. "I always ask my students at the beginning of the program about their passion for patient care. If they are hardworking and like delivering quality service to vulnerable patients, they should consider taking this program as a starting point to their new career. This program could easily make students employed as soon as they complete their program because pharmacy is one of the booming sectors of healthcare."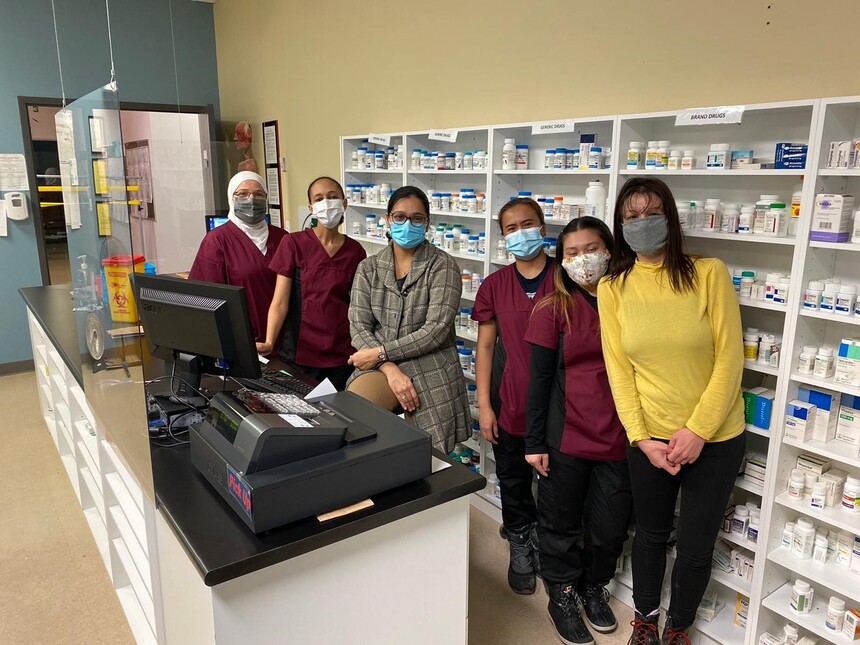 ACA instructor Khushboo Jani is pictured with some of her students enrolled in the pharmacy assistant program
In order to succeed in the program, you might want to focus on building some helpful skills. Jani says, "the skill that is necessary to have and students should focus on would be multitasking and being a positive learner." As for students who have been successful in the program, Jani says that they share a few qualities, including being "responsible, self-motivated and passionate about the program and the profession." If these sound like qualities you possess, you may be a great fit for a career as a pharmacy assistant.
Why Choose ACA?
So what makes ACA's pharmacy assistant program unique? According to Jani, "the program at ACA offers a lot of flexibility to students. At ACA we want to make it feasible for students to study and work together. So the program is designed in a way that doesn't eat up students' precious time. Students from all over Canada could be part of the program because most program courses are delivered through online classes.
Also, we want to make sure students get 100% knowledge from the courses that they need at the entry to practice at a pharmacy, which is not possible without simulation. So, having the simulation labs on campus for a few pre-scheduled days makes our program unique and enables students to build up their confidence with the federal and provincial regulations affecting the pharmacy profession."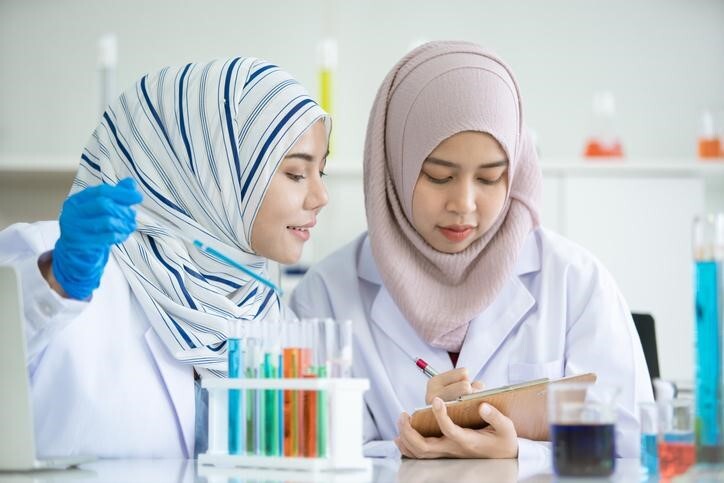 At ACA, pharmacy assistant students gain hands-on experience in simulation labs
What to Expect After Completing a Pharmacy Assistant Program
While studying to become a pharmacy assistant can be challenging at times, there are a few tips that Jani always gives her pharmacy assistant students. "I always advise my students to be focused on the task at the given time and understand the seriousness of the tasks that they would be working on in a pharmacy," says Jani. "If they [students] are focused and ready to be a responsible healthcare worker, they can become successful in the program and in their career as a pharmacy assistant."
As for the career opportunities to expect after completing your training, Jani mentions that there are a variety of different settings in which pharmacy assistant program graduates can work. "They might choose to work in community pharmacy, long term care pharmacy, compounding pharmacy, hospital pharmacy or drug insurance companies as a pharmacy assistant," she says. As a pharmacy assistant, there is a wide range of places where your skills can take you.
Launch your career with a program at Algonquin Careers Academy.