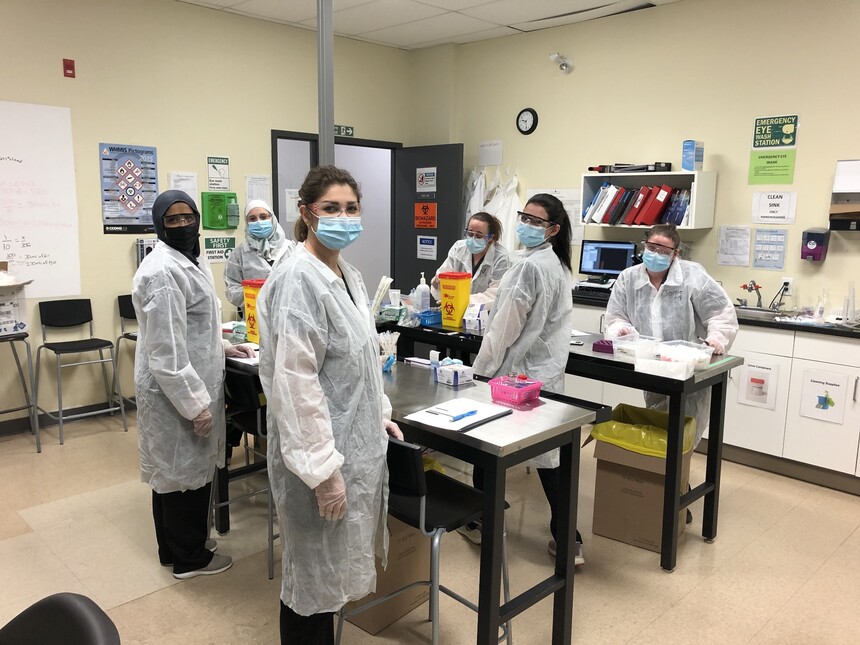 Algonquin Careers Academy is proud to share the achievements of its Medical Laboratory Assistant/Technician program graduates, who scored top averages in three of the last year's CSMLS exams!
The CSMLS, or the Canadian Society for Medical Laboratory Science, is the national certifying body for medical laboratory technicians and technologists. It is also considered to be the national professional society for medical laboratory professionals. The CSMLS works to set qualification standards in the field of medical laboratory science, issuing certificates to those who pass the exam and meet the set standards.
Showcasing the Achievements of Our Medical Laboratory Assistant Course Graduates
According to recent data released by the CSMLS on exam performance, ACA medical laboratory assistant/technician course graduates scored the top average nationwide in the months of August and October of 2020, as well as in February of 2021. These outstanding results reflect our program's rigorous curriculum—designed to prepare our students for success after graduation.  See the amazing results of our grads here: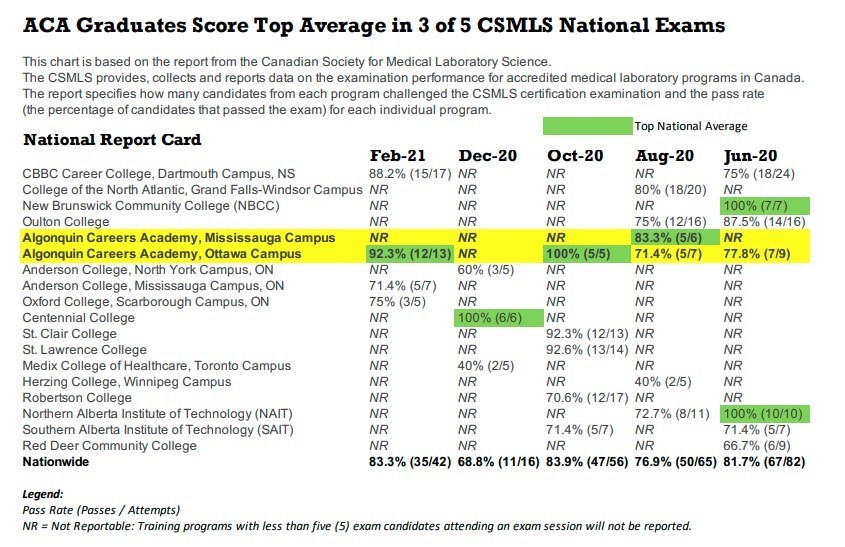 ACA graduates earned top scores in three of the last year's five CSMLS exams
Algonquin Careers Academy's program is accredited by EQual™ Accreditation Canada. Our MLA/T program combines practical teaching with theoretical studies to give students a well-rounded education. Students benefit additionally from the college's strong connections with various members of the medical industry, helping them complete clinical placements and gain invaluable hands-on experience. There is a very high demand for the skill set of MLA/T and our grads are making a difference as part of Ontario's essential COVID-19 pandemic  response workers. The incredible achievements of our program graduates, both in the results of their exams and in the careers that follow, continue to inspire and motivate our efforts!
Contact Algonquin Careers Academy for more information!