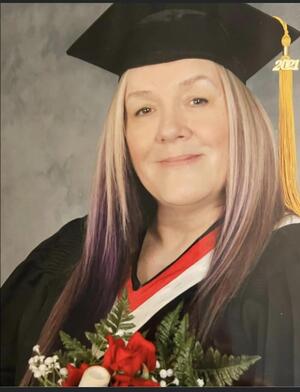 At ACA, we love to celebrate the accomplishments of our outstanding students. Having graduated from both our paralegal and law clerk programs and embarking on a successful career journey, Claudia Tondreau represents the excellence we are proud to foster in our academic programs. Claudia had several challenges to overcome, but with her natural talent, hard work, and support from our dedicated faculty, she has already established herself in her field and is working toward advancing her future career goals. Keep reading for some valuable insights from Claudia about her experience at ACA.
How to You Know That a Career in The Law is The Right Move
Claudia's talents contributed to her success in our paralegal and law clerk programs. She describes attention to detail as "paramount" for those considering a law career due to the sensitive nature of the information she handles daily. Luckily, this is a characteristic she's always had. "I love contracts, I love reading contracts, I love looking at contracts. I notice spelling mistakes right away. I've always been like that. So when I do something, I very rarely get anything sent back to me to be corrected because I've always been one to really double check my own work", she explains.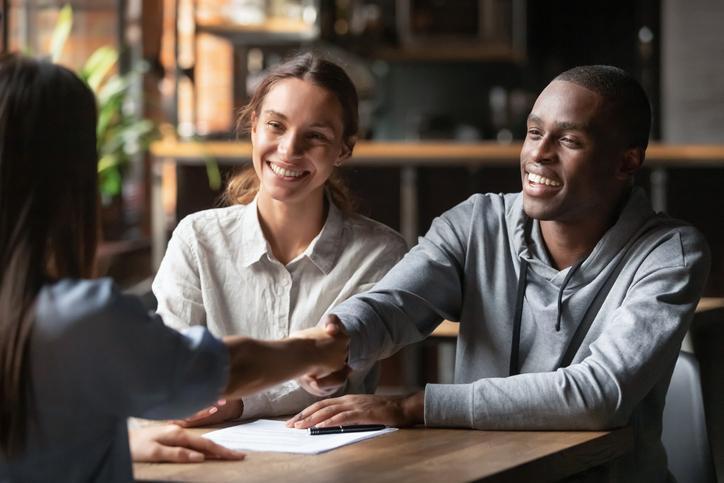 If you're a detail-oriented and compassionate people-person, legal training might be right for you
Claudia also highlighted the importance of compassion for those working in the law industry. "I think the most important thing is compassion because they're [clients] not seeing a lawyer because they want to…and you have to understand that they probably don't want to be there." If you're detail-oriented and aim to help those in need like Claudia, legal training could be the perfect starting point for your career success.
Both Our Paralegal and Law Clerk Programs Prepare Students For Work in the Field
Claudia highlights some key differences between our paralegal and law clerk programs. Though there are certain aspects of the paralegal career path that didn't initially appeal to Claudia, such as standing up in front of a courtroom, she expressed that she appreciated such a well-rounded learning experience from her course work and placements in both programs. She says, "Paralegal, you're learning more about the law itself. Whereas in law clerk training, I was learning more about how to make the contracts, how to fill the paperwork, and how to deal with courts. But what was nice was when I did that, of course I understood more. When they asked for the paperwork and all that, I understood why they were asking for it."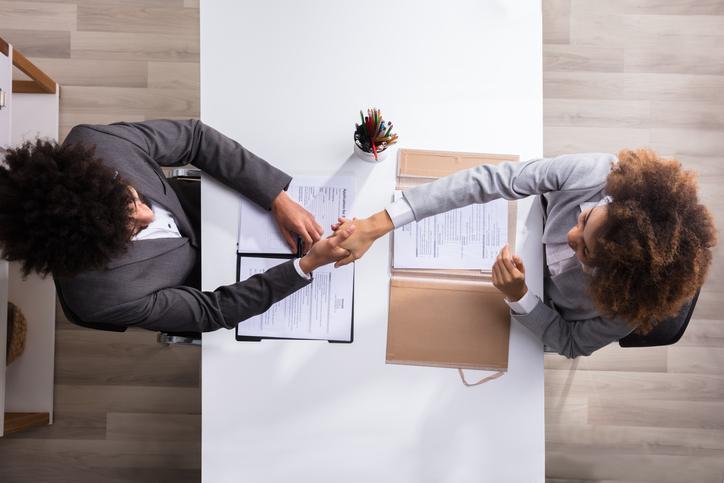 Legal training adequately prepares you for the workforce
The skills that Claudia acquired in training led to her being hired as a law clerk at a personal injury law firm before she even graduated. She plans to leverage her paralegal training to become a personal assistant to a lawyer.
Words of Encouragement for Career Seekers Interested in the Law
Claudia is doing great now, but it's taken a lot of resilience and hard work to overcome her challenges. When asked about some of the setbacks she's experienced, Claudia said she became overwhelmed with emotion. In highschool, she had lost her mother, and her grief prevented her from graduating. This created some self-doubt that prevented her from going back to school for many years, but she is now so grateful that she decided to invest in herself. As a single mother, Claudia had less free time than other students might, and for that reason, she was determined  to apply herself. She highlights the importance of keeping up with coursework, asking questions as they come up, and getting support from fellow students and instructors. 
"My teachers were amazing. The group of students I was with, though, were top-notch. We were all very close, and we're still talking to this day," she says. Claudia also highlighted the importance of unwinding with your fellow students. In fact, during challenging times over the program, she would always say to her friends, "it's tequilla time."
Regardless of their past circumstances, our students can unlock their strengths thanks to the expert training and support we provide. As Claudia says, "You're never too old!" At the end of our discussion, Claudia expressed that she's incredibly proud of how far she's come, and of course, so are we!
If you're inspired by Claudia's experience, request information about our legal training programs today to start your journey to success.
Interested in paralegal or law clerk training?
Contact the Algonquin Careers Academy to learn how you can get started.