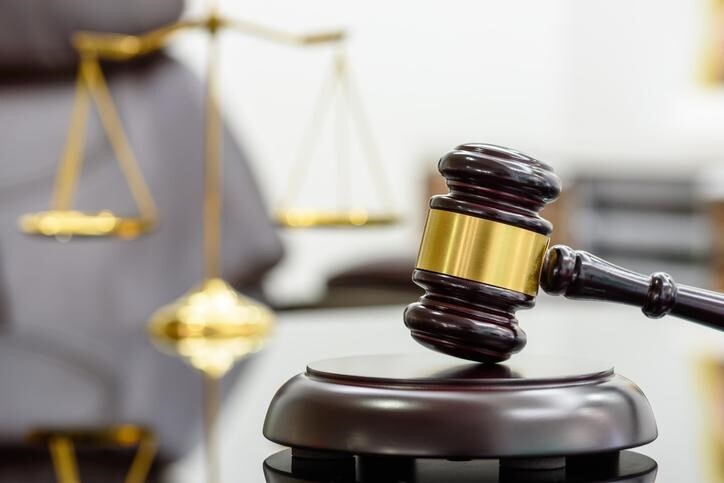 Ready to launch your career as a paralegal? In Ontario, licensed paralegals provide legal services in many different areas of law, including immigration law, small claims court, dispute resolution, provincial offenses, and more. After training for a career in the expanding paralegal field and becoming licensed, you'll have the rewarding job of providing cost effective legal services to clients. However, landing a job in your field is the first step!
When it comes to searching for a job in the legal industry, being well prepared for your interviews is a great place to start. An interview is an employer's chance to get to know you as a candidate and a person, beyond what they've seen on your CV. When you master a few important interview tips, you'll be prepared to show any potential employer what you can contribute to their organization as a paralegal. Below, discover three helpful interview tips to get started.
After Earning Your Paralegal Diploma, Get Familiar with Common Interview Questions
When interviewing candidates for a paralegal position, employers are looking for a few key skills and qualities that are crucial for success in this field. Thus, interviewers will be likely to ask some common questions to ensure that you have what it takes to succeed as a paralegal. When interviewing for a job after paralegal training, you might be asked questions such as:
How would you approach a stressful situation?
Tell me about your strategy for staying organized at work.
How might you interact with a difficult client?
 
Preparing answers for common interview questions such as these will help you to demonstrate to your employer that you're equipped with the skills and characteristics that make a great paralegal.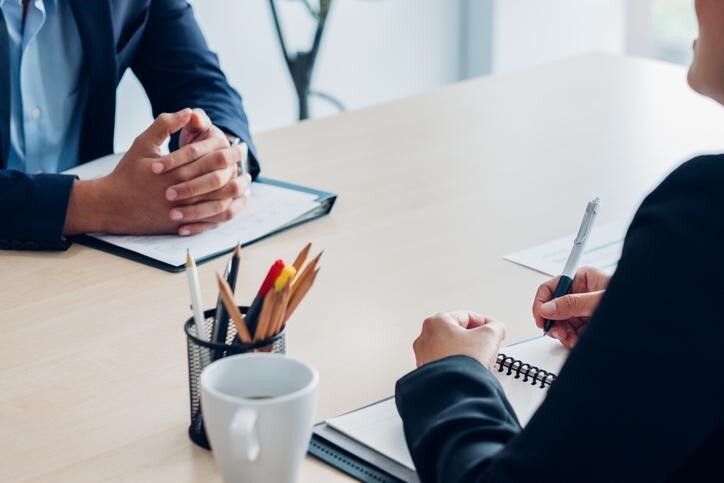 Prepare for your paralegal interview by reviewing some common questions you might be asked
Remember That Confidence Is Key
After getting your paralegal diploma, a key part of your role will involve communicating with clients while you guide them through the legal process. The clients you work with are relying on you to perform quality legal services for them, and when working with clients, it's important to project confidence in order to establish trust. Thus, when interviewing for a paralegal position, your potential employer will want to know that you're confident in the workplace, as this will be important to your success in building relationships with clients. During your interview, make sure to display confidence by speaking thoughtfully and slowly, making eye contact and expressing enthusiasm and positivity. When you appear confident in an interview, your interviewer will know that you have what it takes to be confident when working with clients as a paralegal.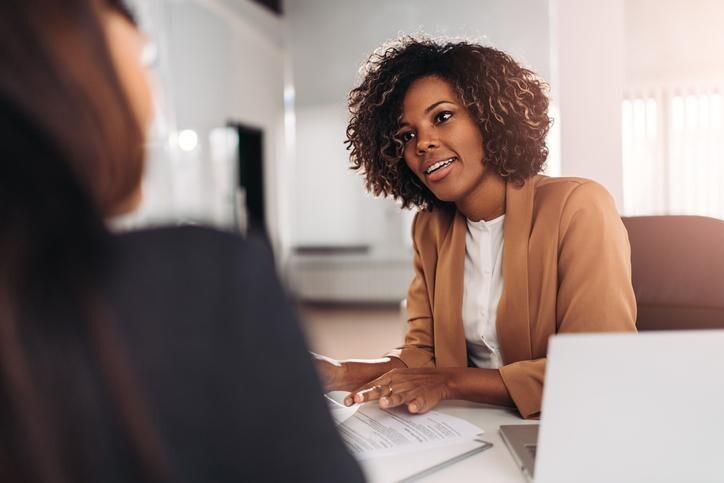 Appearing confident during your interview will let the interviewer know that you have what it takes to succeed as a paralegal
Prepare Questions for the Interviewer
Although an interview is a chance for an employer to ask a candidate questions and get to know them better, it's also an opportunity for the interviewee to ask questions of their own. When preparing for a paralegal interview, it's important to compile some questions to ask your interviewer. Asking questions helps to demonstrate your interest in the position, showing your interviewer that you've conducted research on their organization and have thought about what working for them might look like. Your questions can be related to the particular position or the organization itself, but every good question should reflect the research you've done before the interview. When you prepare questions for the interviewer, they'll know that you're serious about working for them, and will be more likely to consider you for the opportunity.
Train for a rewarding career in the legal field with a program at Algonquin Careers Academy!