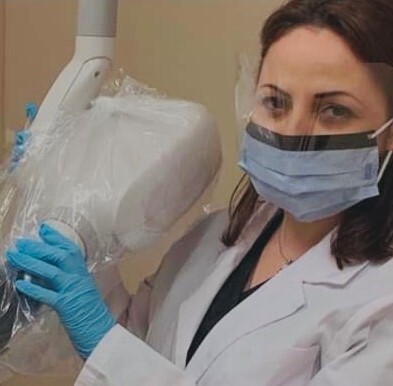 Becoming a dental assistant is a popular path for anyone looking for a rewarding and lucrative career that brings them long-term satisfaction. At Algonquin Careers Academy, the Intra-Oral Dental Assistant Program is a diploma program consisting of Level 1 and Level 2 courses. Students are able to graduate in as little as 48 weeks, with both online distance learning and in-person classes available.
Recently, we spoke with one of our graduates, Racha Murtada, who is now currently in a successful role at Trailsedge Family Dental, working as a dental assistant. She discussed the program's details, how she managed to perform well in her courses, and what prospective students can do to achieve the same success. Continue reading to hear about her experience at ACA.
An Opportunity to Find a New, Rewarding Career
 Students from all different backgrounds, experiences, and education levels come to ACA to acquire the necessary certification to achieve their dream careers. We asked Racha how she found ACA and what her experience was before starting dental assistant training. After finishing high school, she had big dreams for a fulfilling career but wasn't able to complete her education. "In 2017, my family and I moved to Canada with English as my second language. I was working at a restaurant, exhausted and feeling unaccomplished with the way my life was going. I found out that  ACA would accept me if I apply as a mature student and wrote an entrance exam. I took the next step to change my life," she told us.
When we asked her how she chose the Intra-Oral Dental Assisting Program, she replied saying, "I thrive on challenges and constantly set goals for myself so I have something to strive towards. I chose to enroll myself in the intra-oral Dental Assisting program, which is very different from what I had studied before, English literature." Finding a new passion and career option that allowed her to connect with her desire to help others proved to be the right decision for Racha. She recommends this choice for others as well, noting that "it's an incredibly fast program with a flexible schedule, which allows you to handle your responsibilities. So if you are looking to switch your career, an Intra-Oral Dental Assistant program is a great option!"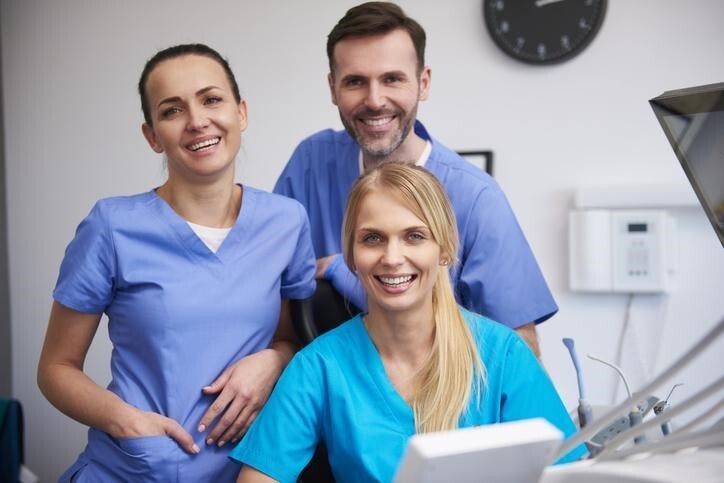 Students from all walks of life can switch to their dream careers with the Intra-Oral Dental Assisting program
Practical Training That Prepares Students for the Workplace
When you commit to a new program and are looking for a true career switch, it's important to know that the program will set you up with the required skills and knowledge to thrive in the workplace. Racha commented on the opportunity to apply these skills throughout her time in the program. "During the last two weeks of the Intra-oral Dental Assistant program, we were asked to use what we learned in class and apply it "hands-on" in a real-world environment," she explained. "Those last two weeks opened so many doors of possibilities that helped me, as a student, to thrive on success in my job today. Even though I chose my placement, ACA's connection with various members of the dental industry helped steer me on the right path and was very helpful, especially knowing that I had many options out there."
She went on to explain how this training helps her now in her current position as a dental assistant. "The hands-on training at ACA was a huge benefit for me as it helped me transfer theoretical knowledge to practical knowledge. This boosted my abilities in the work I do today and gave me the chance to develop my self-confidence to be prepared for any situation. Not to mention, the real dental equipment and clinics available at the college and the simulated work environments gave me a chance to have a taste of how real clinics function."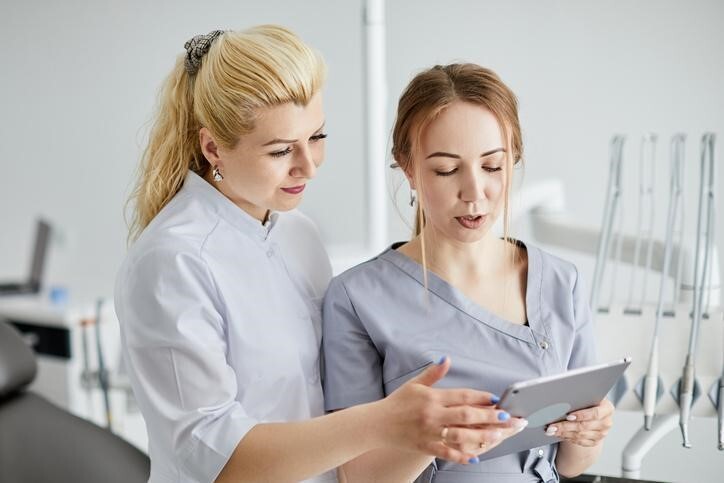 Real-world work experience prompts students to know what it's like to work on the job
How to Succeed in the Intra-Oral Dental Assistant Program
Racha was a recipient of the President's Award for Most Outstanding Student. She believes that there are a few things students can do to improve their performance in the program and set them up for success in the workplace. "After working as a dental assistant for two years, I have learned that strong communication skills are a key part of our job. Learning to communicate well can improve our ability as dental assistants. I also learned that the ability to manage multiple things at once is a significant advantage and a valuable skill to be a successful dental assistant."
She had some advice for anyone looking into the program. "I would advise anyone considering this program to go online to the ACA website, read the Intra-Oral Dental Assistant Program details, and take the 3-minute quiz that ACA offers to all applicants. This will help you identify your strengths and which position you are suited for. If anyone is looking to switch careers, the  Dental Assistant career is always in high demand." She also wanted to encourage those who may not have experience in the field yet, but are interested in getting their foot in the door. "The Intra-oral Dental Assistant program that ACA offers is relatively straightforward. If you have the motivation and you enjoy helping others, even if you don't have any previous healthcare experience, like me, you can achieve your goals."
Interested in learning more about dental school?
Contact Algonquin Careers Academy for more information!