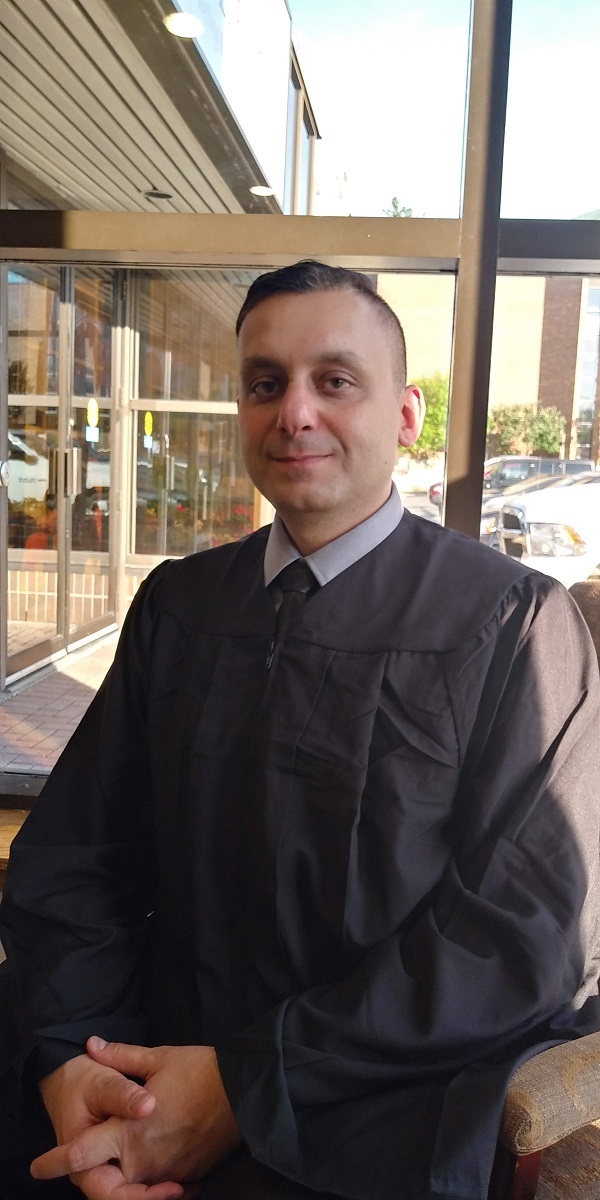 A career as a pharmacy technician is a great fit for those committed to helping their community stay healthy. However, the first step to becoming a pharmacy technician is enrolling in a training program, and that's exactly what Mina Mikhaeel did at Algonquin Careers Academy.
Prior to finding pharmacy work, Mina completed his studies at ACA, having won the Academic Excellence Award as the top-graded student six times; the Perfect Attendance award eight times; and Student of the Month on four occasions for leadership, attendance, and academic excellence. We spoke with Mina to get his insights on the program, as well as the experiences he's had in the field thus far. Continue reading to learn more about his story. 

How the Pharmacy Technician Program Helped Prepare Mina for His Career

Those wanting to pursue a career as a pharmacy technician can enroll in the program at Algonquin Careers Academy. For 51 weeks, students receive hands-on training—including a practical placement totalling nine weeks—in areas such as entering prescriptions, using pharmacy software, medication compounding, pharmacology, and customer service skills.
Mina credits ACA's program with allowing him to find work as a pharmacy assistant and later complete the provincial exams to become a registered pharmacy technician. "That happened through the program focusing on computer skills, math, pharmacology, [and] both retail and hospital pharmacy courses," he says. Because Mina now works as a pharmacy technician in a hospital, he added  that the pharmacy technician program's courses on hospital pharmacy systems and pharmacy practice were the most helpful in preparing him for work in the field.

Preparing for License Exams and Working as a Pharmacy Technician
After completing his studies, Mina would find work as a pharmacy assistant before later completing his provincial license exams to become a pharmacy technician. For this, he credits ACA with helping him prepare for his exams. "I do appreciate that they helped me to be prepared for the provincial license exams in several ways," he says. These included daily quizzes for most courses and a free mock exam to serve as preparation for the practical exam needed to acquire his license.
Mina also liked how ACA's updated courses taught him practical lessons in hospital pharmacy sheets, compounding, and prescription processing, finding himself to be "familiar with almost all of that when I started working in retail pharmacy as an assistant then later on as a registered pharmacy technician in the hospital." 

The Advantages and Challenges of Being a Pharmacy Technician

For his daily tasks, Mina says that "I have been scheduled for a lot of shifts inside CIVA [Central Intravenous Admixture] with common tasks including preparing, mixing and checking IV bags and subcutaneous syringes under strict clean conditions to ensure no contamination might occur during the process".
Mina also says that working inside CIVA is the component of the job he likes most after his pharmacy technician training. "It requires the assistant/technician to be attentive to critical sites," he says, referring to the sites of bags, needles, and syringes that you cannot touch in order to avoid contamination, as well as doing and checking the math for how much needs to be withdrawn from syringes or injected into bags. 
Above all, this career is about helping others. During the COVID-19 pandemic, Mina and other dedicated professionals have remained hard at work, adapting to the situation and following new safety measures. "During this pandemic," says Mina, "we have to wear masks and keep the social distancing at all time, recently staff is not allowed even to enter the hospital before filling the consent that we are fine with no symptoms of contact with suspected/confirmed COVID-19 cases and we did not recently travel outside Canada" These challenges and rewards are an important part of a career as a pharmacy technician. 
Do you want to enroll in a pharmacy technician course?
Contact Algonquin Careers Academy for more info!