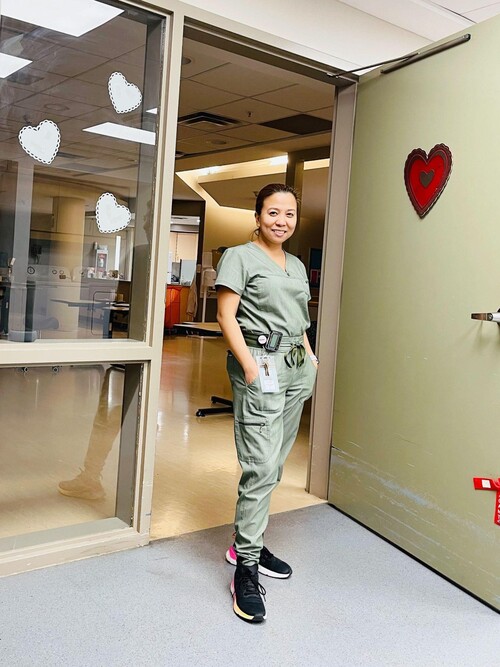 Here at Algonquin Careers Academy, our Personal Support Worker Program offers a particularly rewarding pathway to assisting clients in healthcare environments, such as nursing homes, retirement residences, hospices, and more. Today, we're in conversation with Creselda Ramos, a graduate of ACA's Personal Support Worker Program.
After completing her training at ACA, Creselda now works as a PSW for two long-term care facilities in Ottawa–St. Patrick's Home and The Glebe Centre. "Attending to the needs of the resident, ensuring residents' proper personal hygiene, assisting the nurse with the resident's medication, and ensuring the resident's comfort and safety" are among her many duties, explains Creselda. Learn all about Creselda's experiences on the job and her time at ACA below.
What Does a Day on the Job Look Like?
As a Personal Support Worker, a day on the job starts early with a morning shift. "Before starting the routine with the residents, a report must be given to us by the nurse. For me, mornings are the busiest time of the day in any long-term care facility," Creselda says. This is when she'll work on getting the residents ready, taking them to the washroom, helping them get dressed, assisting them with personal hygiene, and making beds. 
"The morning routine isn't always easy, so you have to manage your time," explains Creselda. "Residents must be in the dining room before 9 for breakfast, and some residents require help with feeding. After breakfast, some of the residents go back to their rooms and some stay in the activity area where they do some activities. This is the time when staff usually get their 15 minutes break." 
Around lunchtime, Creselda will focus on setting up tables, making sure of dietary requirements, bringing residents into the dining room, and assisting them back to their rooms. "Around 1 pm is the time you can relax; it's been a hard, busy day, but you made it through," says Creselda. 
After checking on the residents and answering call bells, it's time for documenting. "Bowel movements must be recorded, as well as urine output. Also, fluid intake during meals and how much food they've eaten," notes Creselda. "Before my shift ends, a report must be given to the nurse or to the incoming staff–I finish my job and finish it with care!"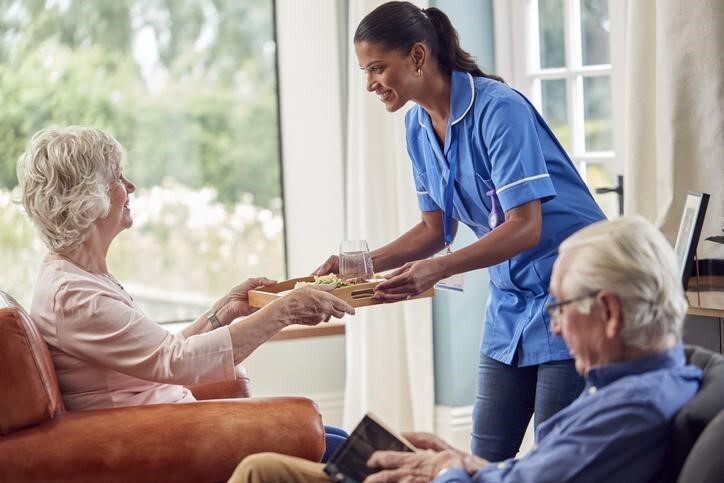 The morning shift is the busiest time for a Personal Support Worker
Overcoming Challenges in Your Career

According to Creselda, life as a Personal Support Worker can be both rewarding and challenging–"challenging because it can be physically and emotionally demanding, and rewarding because it can be satisfying to help someone else, especially the elderly."
Personal support workers face a number of challenges every day in caring for and supporting the elderly. "The most challenging aspect for me as a Personal Support Worker is when there's a shortage of staff," says Creselda. "There are times when there are only two or three staff dealing with 30 residents. As care providers, we want to give the best possible care to our residents, and it's harder to do this when there's a shortage of staff." 
There are also times when some residents refuse to have a shower or do other activities because of their behaviour. In that case, it's important to "make sure to document the incident and report to your supervisor," says Creselda. Along with practical support-related skills, personal support worker training teaches students the interpersonal skills to respond to the emotional and physical needs of clients in situations like these.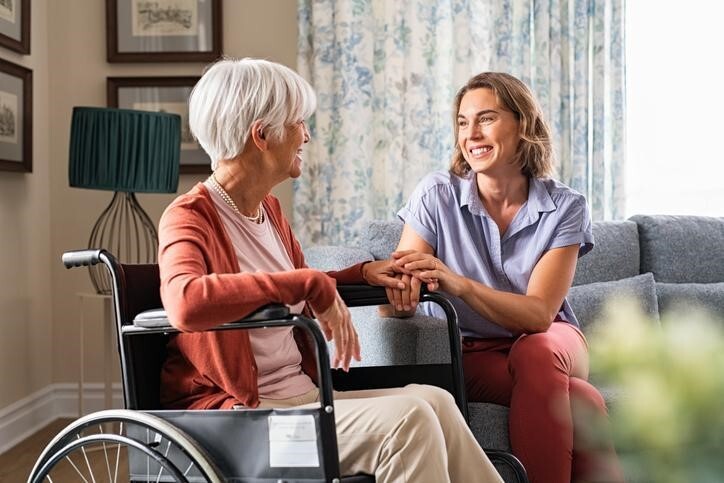 Personal Support Worker training at ACA can prepare you to meet the demands of the career
Why Choose ACA for Your Personal Support Worker Training?
For Creselda, ACA was an obvious choice for her personal support worker program: "one of the reasons why I chose ACA to pursue my PSW is because this is also the school that trained my auntie and some other PSWs I know who are great in their career." 
Among the key skills that Creselda gained is medical knowledge: "I learned how the human body works and now understand the function of the systems. Another one is the common health conditions of the elderly." Learning how to give support and assistance to those who need it with daily tasks was another key feature of her training at ACA, including "documentation, administering medication, mobility, and how to operate the machines."
According to Creselda, this was all learned "with the help of our teacher, who was so knowledgeable and supportive! She was always there and made sure she took her time to help the class understand."
Advice for New Students
If you're interested in a hands-on career assisting patients in the healthcare field, a career as a PSW could be right for you. "My advice to those who want to be a PSW: be compassionate and caring," says Creselda. "You have to really care about helping people and truly want to make a positive difference in their lives." 
"As I've said earlier, PSW is a very rewarding career but, at the same time, is quite challenging as well," she explains. "In this kind of job, it requires a lot of patience dealing with the residents and also with co-workers." With a combination of classroom training and a clinical placement at ACA, you can graduate with confidence in your skills and prepare to make a difference to people who need it. 
 
Contact Algonquin Careers Academy to learn more.