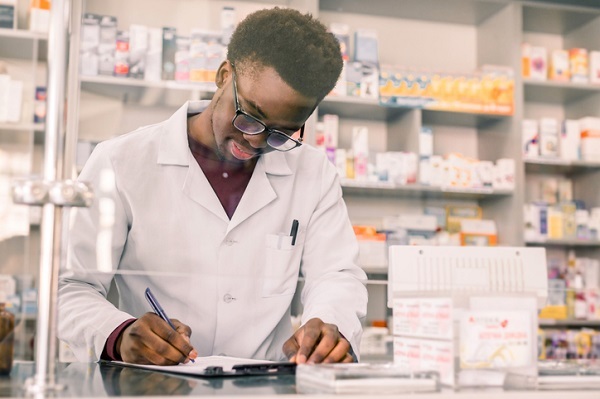 They might be similar in name, but these professions can be quite different in nature—though both will help you play an important role in healthcare. The differences between a career as a pharmacy assistant and as a pharmacy technician are bigger than you might think, and require understanding specific nuances about each profession. 
Here are some of the key differences between a career as a pharmacy assistant and one as a pharmacy technician in the province of Ontario.
Pharmacy Technician Training Takes Longer to Complete
One major difference between a pharmacy assistant and a pharmacy technician is that one career path comes with additional responsibilities. In fact, technicians are required to have passed certain exams and be registered with the Ontario College of Pharmacists. Pharmacy technicians have additional duties that fall under their purview, and therefore complete a longer training program to gain their qualifications. At Algonquin Careers Academy, for example, the pharmacy technician training program is 51 weeks in length, whereas the pharmacy assistant program is nearly half that, at 27 weeks.
While both include practical placements for students during the last few weeks of their training, there are some differences between the material covered in each program. Pharmacy assistant training helps you develop hands-on skills concerning how to maintain patient profiles, manage inventory, operate pharmacy software, and learn how to compound and dispense medications under the supervision of a pharmacist or pharmacy technician. Students also learn pharmacy history, pharmacy legislations, medical and pharmaceutical terminology, prescription's language, pharmacy calculations, and prescription dispensing in retail pharmacy. Meanwhile, pharmacy technician training includes many of those same things, while also touching on additional topics such as an aseptic technique and preparation of sterile products, to name a few.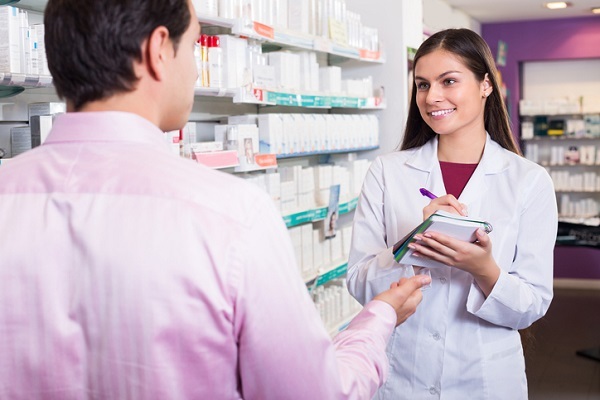 ACA's pharmacy assistant course takes 27 weeks to complete, while the technician program requires 51
Pharmacy Assistant Training: For Those with Great Skills in Customer Service
Those who complete a pharmacy assistant course can look forward to a rewarding career with many different responsibilities. In this profession, you will be expected to compound medications under the supervision of a pharmacist or pharmacy technician, stock shelves, fill prescriptions, perform customer service tasks, and help with duties like inventory and record-keeping. While a pharmacy assistant's scope of practice may not be as wide-ranging as a technician, you can find yourself working in community pharmacy environments, as well as in long-term care pharmacies or manufacturing facilities.
Pharmacy Technician Training: For Those with an Especially Strong Attention to Detail
Technicians share some of the same responsibilities as pharmacy assistants, while also having other duties as well. For example, they are responsible for preparing the drug and performing final checks on medications before they are later given to patients. They can also transfer prescriptions and accept verbal orders (within professional scope of practice and legislation requirements). When working as a pharmacy technician, having a good eye for detail and willingness to help others are the keys to success, as is the ability to maintain accuracy with various prescriptions and files. In addition to hospitals and community environments, pharmacy technicians can also work in product preparation premises and research.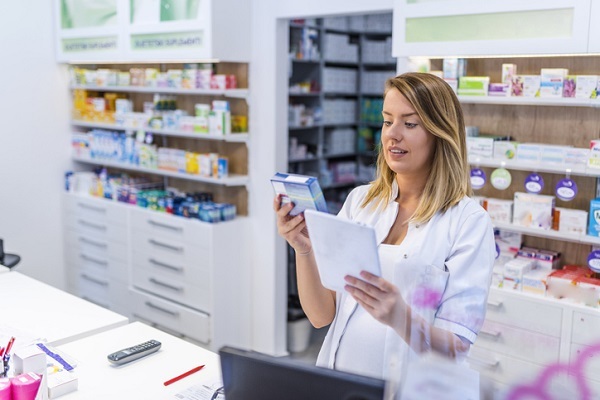 Pharmacy technicians have some additional responsibilities
Pay Differences Between Both Careers
In the province of Ontario specifically, there are differences in terms of compensation for both professions. This comes down to the fact that pharmacy technicians have greater responsibilities and are a part of a regulated healthcare profession. As a result, pay for pharmacy technicians tends to be higher than for pharmacy assistants.
For a pharmacy assistant, the median hourly wage is $18 per hour, while pharmacy technicians have a median of $19.20 per hour and a high of $28.66 per hour—a more lucrative wage, even if training takes longer to complete.
Regardless of which career path you pursue, both career paths allow you to work in a pharmacy environment, and build a career as an important professional within the healthcare field.
Do you want to enroll in a pharmacy assistant or pharmacy technician program?
Contact Algonquin Careers Academy for more information!