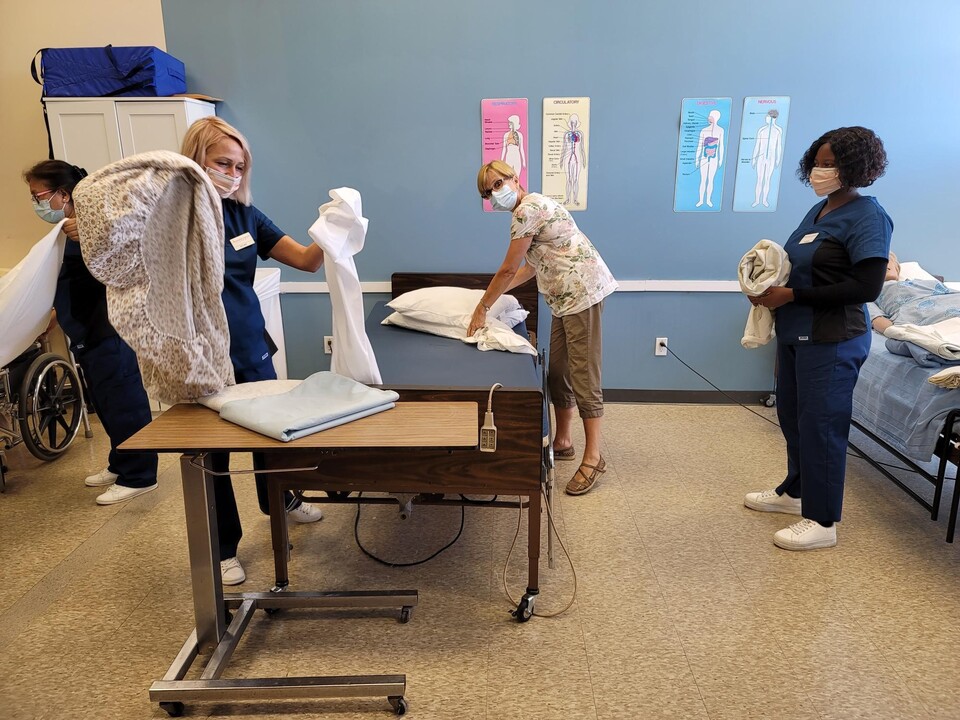 Are you considering entering the field of healthcare as a personal support worker? As a PSW you'll be equipped with the skills and training necessary to support elderly, disabled, or chronically ill clients in the completion of daily activities. Your sensitivity to the needs of others will enable you to provide quality care to your clients in a number of different ways, attending to their needs, both emotional and physical. In order to become a certified PSW, you'll need to complete both a training program and a clinical placement. 
Today, we're in conversation with Michelle Godin (pictured at centre, above) - the PSW Program Coordinator at Algonquin Careers Academy (ACA). Involved with the PSW program since its launch in Ontario in 1997, Michelle works to organize opportunities for prospective and supervised placements, and develops solutions for students and instructors within the PSW program.
If you're wondering whether a career as a PSW is right for you, read on to discover more from Michelle about what becoming a PSW entails, how to succeed in a PSW program, and what sets ACA's PSW training apart from the rest!
What Every Student Should Know Before Entering a Personal Support Worker Program
If you're considering whether to begin your personal support worker training, it's never been a better time to start. According to Michelle, "It has finally come to the forefront that we are desperately short of PSWs. The population is getting older with time, and the elderly population is growing faster than the young population. Now with the pandemic, it's focusing on how short staffed the majority of long-term care facilities are, it's focusing on the need for PSWs, not just in long-term care facilities but in hospitals." 
For prospective students considering whether personal support worker training is right for them, Michelle has a few pieces of advice. "They need to know that they are frontline workers, that their job is important, and that it's not an easy job," she says, adding, "They have to be able to like working with people, and helping others, because that is a big part of what they're going to be doing. A lot of these people are elderly, they've lost their spouses, and their kids don't live close to them anymore. So the PSWs - I won't say they fill in for missing family members, but they're the ones that are going to be there day in and day out and see the problems, the sadness, the happiness that these people have and be able to share that with them. It's a big job."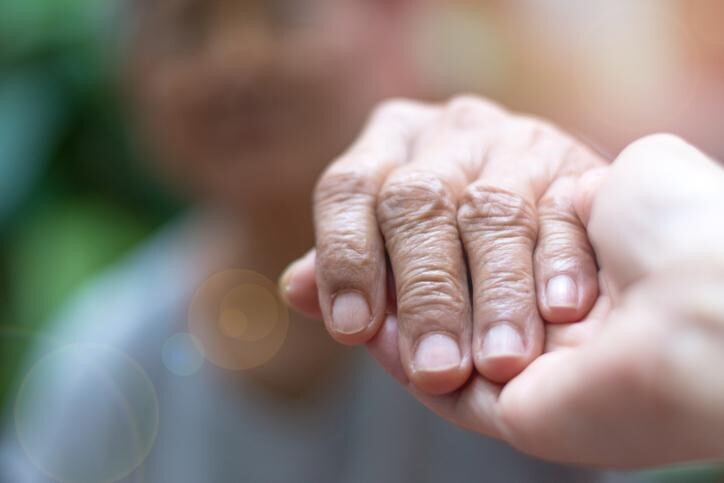 Before entering a personal support worker program, it's important to understand the nature of the work you'll be doing
How Students Can Succeed in ACA's PSW Program
In order to succeed both as a PSW and as a student completing the personal support worker program, Michelle has a few tips, noting, "They need to be patient, they need to have a good sense of humor, and they need to be able to ask questions and be able to understand what is being asked of them." Of those looking to become students, Michelle says, "you need to be well organized, and you need to have good time management skills, both for theory and for practicum."
At ACA, students also complete a clinical placement in order to gain practical experience as a PSW in a real-world environment. When it comes to the clinical placement, Michelle emphasizes the importance of good time management skills, being organized, and getting to know your resident. She says, "I tell my students all the time that these people weren't born old, they have a past. They've been doctors, nurses, teachers, accountants, and lawyers, but when they're in long-term care, all you see them as is old people. So get to know them if you can, and know their little quirks. It makes it a lot easier to give them the care that is required." As for speaking with the residents as a PSW in training, Michelle notes, "If the resident has a person with a kind voice who is gentle and talks to them, it makes a big difference in how the interaction goes between the student and the resident."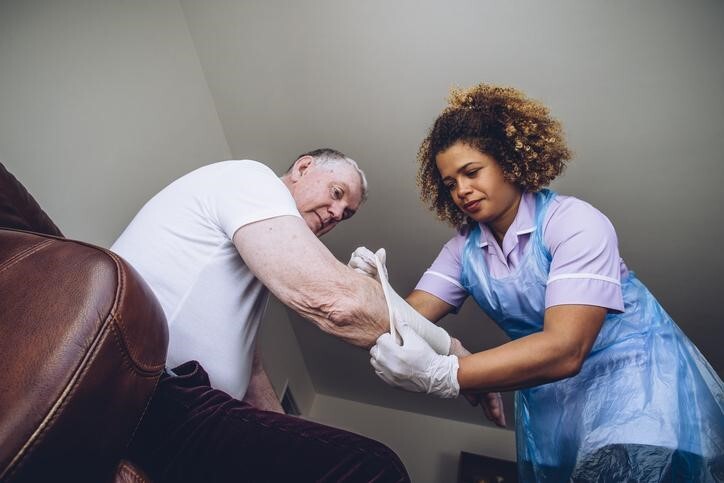 In order to succeed in clinical placements, be sure to talk to your resident 
 
Why Complete Your PSW Training with ACA? 
If you're wondering whether ACA is the right place for you to complete your training, you'll want to know from a veteran PSW Program Coordinator just what makes ACA's program so special. According to Michelle, ACA's smaller class sizes make the program that much more valuable to students. "The smaller classes are good because you get more individualized training, and you don't slip through the cracks quite so much as if you were going to a bigger school. It is more personalized, and with smaller classes you can tell who is understanding the information and who isn't understanding, and be able to expand more than you would if you went to a school which had larger classes in it," she says, adding, "I think that is unique with ACA, as students don't feel as if they're just one of a number. They're treated more as a person." 
Get the training you need to become a vital frontline worker with a program at ACA!