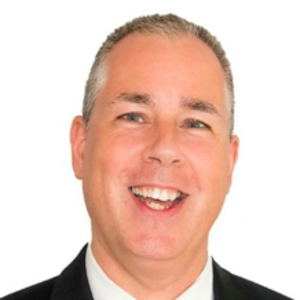 Leonard Howell is one of the six ACA graduates nominated for a CCO Outstanding Graduate Award. Leonard is a Mississauga graduate of the Paralegal program. Leonard was born and raised in Montreal, Quebec. It was at Dawson College in Montreal that Leonard earned a degree in Social Sciences and completed a four year program in Social Services. During that time, Leonard worked in his community with youth in conflict with the law. Leonard had the opportunity to work for Bombardier Aerospace in Montreal. Leonard's entry role started him off in the mailroom at Bombardier. Through hard work and a keen ability to learn quickly, Leonard soon was promoted to the marketing department in the Business Aircraft Division. It was here that Leonard developed strong computer programming skills.
Leonard was transferred to Bombardier's Commercial Aircraft Division in Toronto where he spent many more years before venturing out on his own as a consultant. As a consultant Leonard worked for some well-respected organizations such as: Canada Post, Municipal Affairs and Housing, Management Board Secretariat and the major law firm of Osler, Hoskins and Harcourt. It was during this time as a consultant that Leonard earned his real estate license and then shortly after upgraded it to a broker's license. During Leonard's career as a realtor he won several awards selling homes with his brokerage in Newmarket, Ontario.
For the past 7 years, Leonard has been the Broker of Record for Sam McDadi Real Estate in Mississauga - one of the top real estate teams in the world. Leonard has won many performance awards as both a salesperson and broker of record. Leonard worked hard keeping the brokerage compliant with the Real Estate and Business Brokers Act as well as municipal and board rules and by-laws. In this role, Leonard spent some time preparing claims for small claims court and advising agents on Landlord-Tenant Matters. It was this legal involvement that led to his desire to learn more about the law. Leonard decided to study paralegal studies in order to get a full grasp of the concepts that would enhance his career.
Leonard worked and studied hard when he was in the Paralegal program and working full time in real estate. While in the program, he earned many awards including perfect attendance and monthly academic achievement awards. Leonard was admired by fellow classmates as always being kind, courteous and having a smile to offer! He was a leader in the academic community and that leadership, along with the ability to motivate others and having the highest overall average is what led to Leonard's selection as the Valedictorian. Leonard's address was moving and inspiring to all!
It is because of these valued and trusting relationships with his fellow students, that Leonard and two classmates were able to build a paralegal law office in Mississauga. Leonard devotes about twenty five percent of his practice hours to pro-bono work helping individuals, who otherwise would have had no proper legal advice or representation.
Leonard's desire to learn, to achieve and to always do better, has led him from the mailroom as a young man to the positions he holds today.
When we spoke to Leonard's classmates and academic community had this to say:
"Leonard worked a full time stressful job and was always early for class and had a smile on his face"
"Leonard has an outstanding grasp of legal concepts and is driven to succeed. Leonard was always patient and willing to help classmates through mentorship"
"I could always count on Len to bring energy to the class discussions. His contributions to the classroom were always inclusive and thought provoking.
Where does Leonard see himself in 5 years?
"For now, I am very happy with where I am. I am still learning and refining my legal skills and continuing to grow in real-estate. Many people go through life and are not able to find one passion project; I have two passionate careers blended together! I am very fortunate."
Wishing Leonard good luck in being chosen for a CCO Outstanding Graduate Award!