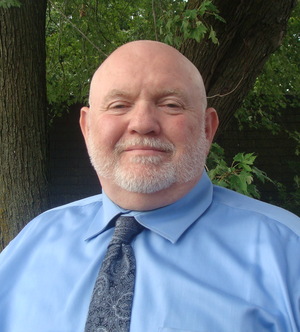 Congratulations to Jeff Bogaerts, an ACA Ottawa Paralegal graduate, for winning the Career College Ontario, Outstanding Graduate Human Services award! We are very impressed with Jeff and what he has taken on and accomplished since his graduation. Jeff states that "returning back to school as a paralegal was the beginning of my third career." Prior to that, Jeff had worked as a Constable with the Toronto Police in the 1970s, and then had returned to school to take courses in Information Technology where he spent the next 30 years. With Jeff's previous experience, he was able to finish the 12-month program in just 9 months at Algonquin Careers Academy (ACA) and then write the exam to get his paralegal license from the Law Society of Ontario.  He maintained a strong average with many course percentages in the high 90's. One of his instructors described him as "a cheerleader" for his classmates, not only during the program, but after graduation as well.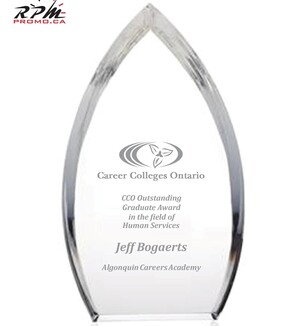 To this day Jeff is always enthusiastic about stating that the program at ACA was exactly what he needed to launch his new career.
Jeff's career since graduating from ACA has already included several impressive highlights. Not only did he start his own business, but Jeff also led the drive to take a case all the way to the Ontario Court of Appeal.
Upon graduation Jeff worked as a paralegal in Green and Associates Law offices. He then opened Canadian Property Rights Legal Services.
In January 2019, in the case of Bogaerts v. Attorney General of Ontario, the court declared that the animal protection law enforcement regime at the time was unconstitutional. As explained by Canadian Lawyer Magazine, the OSPCA had law enforcement powers "without the same transparency and accountability a public or government agency has." "Challenging this lack of oversight is an important issue for Jeff Bogaerts, and one that he has devoted a lot of time and hard work to."
The aforementioned case took several years. Fortunately, that dedication had a real impact and Jeff notes that "…the Act did make changes and we're quite happy with the work that we did." The case was taken to Superior Court with the partnership of a local lawyer. Jeff said … "it was a real team effort and with the dedication and support from Kurtis Andrews we were able to take the case to the Ontario Court of Appeal".
Overall, he says, "it's a challenge to stay with it. It can be a hard road to walk on, but the rewards at the end are worth it." Jeff emphasizes that this kind of case is not necessarily required or typical work for a paralegal. Rather, this case illustrates one way you can apply your paralegal diploma knowledge to something you care about. "If you don't like the law," Jeff says, "then stand up and spend the time to change it."
The Appellate Advocacy Group at Lerners LLP listed this landmark case in the "Top 5 Civil Appeals" list in their monthly newsletter.
In addition to several cases that had a high impact in his community, Jeff ran for Member of Parliament in the 2006 Federal election and for Counsellor in the 2010 Municipal election.  He strongly believes that individuals involved in the political system can be effective agents of change.
In completing a Google search on Jeff, there are more than 6 pages of references to him, primarily relating to his Ontario Supreme Court win and his role in the OLA.  Not only are there many references to him in his work locally, but also links to articles published in major newspapers across the country which discussed his role in the landmark case Bogaerts v. Attorney General of Ontario.
Jeff became involved with the Ontario Landowners Association (OLA) and is President of his local chapter and Vice President of the provincial chapter.  He has been a major contributor in creating a strong legal arm in the OLA that is proactive in implementing one of the OLA's mandates to "convert talk into action."  He states that the legal services business is a starting point which enables OLA to get into the courts and from there to move to other provinces
Jeff is helping to lead the OLA's mandate in court, politics and public opinion and has encouraged members to get on the board of directors of relevant organizations and to move towards running for public office in order to make a difference in Ontario.  He is actively working towards creating this type of legal support to get the rest of Canada involved.  He has asked people to put money in to a legal defense and litigation fund.
In an article published by  http://www.ontariobeef.com/communications/ontario-beef-magazine.aspx  Jeff stated "we are going to be going out there looking for every resource we can get our hands on to fight for the rights that we already have! It's not like we're going out there to get something new.  We're not. We're telling the government that we already have these rights.  We want them back.
Shortly after receiving this Paralegal license, the OLA awarded him the 'Wayne Gyde Award' in recognition of his successful work with landowners on various cases.
In addition to his exceptional work with the OLA, Jeff continues to support his community in representing them in a variety of cases.  He has written several articles such as "What is a Paralegal" and others which provide information needed by the general public to help them understand what services are available to support them in their legal needs.
As President of the local OLA and Vice-President of the provincial branch, Jeff writes articles regularly on the OLA website and in Landowners Voices magazine to inform its membership and the general public.  He directly communicates with the provincial government ministers to advocate for landowners in Ontario and has become an expert in the field of landowner rights.
Jeff is one of those paralegals who is driven by his personal values and need to take action. Since receiving his Paralegal license, he has proven over and over again how his skills, experience and drive can make real changes for good, not only for the people of his community, but of his province.