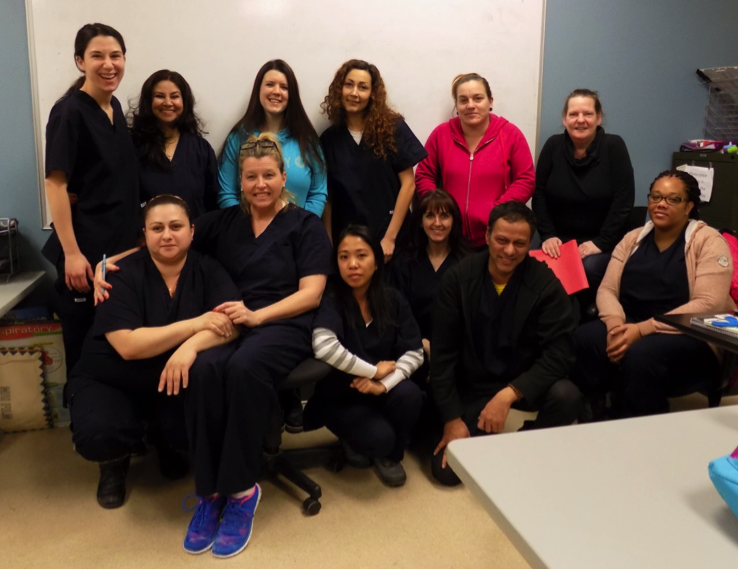 The Medical Office Assistant program at Algonquin Careers Academy provides our students with the skills necessary to start a career in the medical and dental health care settings.  We offer a vast amount of hands on learning and clerical training.  Our program is designed to help our students obtain an excellent administrative position in all health care areas.
The medical field is a rewarding and exciting one for our students - we teach all aspects of the office setting such as medical anatomy and terminology; medical/ dental office procedures; computer skills in Word and Excel; transcription; basic book keeping; and both ABELMed and ABELDent software.
We offer several different field trip opportunities such as to the cadaver lab at Queen's University and tours of local clinics in the area as well as local hospitals.  Our students enjoy the broad range of learning we provide for them in the 33 week program including the 4 week practical placement where they get real, on-the-job experience.
The 33 week program flies by and at the end we supply the students with excellent resumes, job search techniques and interview skills taught by our Career's team. We also offer our Ottawa students a trip to the Dress for Success team in our area for that one perfect interview outfit to go along with the confidence we built for the students from day one here at ACA. Our excellent instructors, the in-depth Medical Office training, the careers assistance, and the supportive staff on campus all lead to our students getting those specific dream jobs in their field – jobs they have been looking forward to from their first interviews with our admissions team.
Our job is to get our MOA students jobs on the administrative side of the health care field – everything we do for our Medical Office Assistant students is geared toward this goal.
(The salary range for a Medical Office Assistant (or Medical Secretary according to http://www.jobbank.gc.ca/) is between $13 and $26 with a median of $20.30.