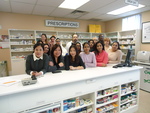 GOODBYE and WELL DONE to a great Pharmacy Technician class in Mississauga!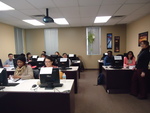 And WELCOME to our group of Pharmacy Technician students who started on Monday, February 6 currently in our Student Success Strategies course.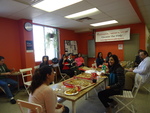 The graduating class had their last day on Friday, February 3. To celebrate had a pizza lunch in the student lounge. 
Good luck to all of you in pursuing your dreams to become Registered Pharmacy Technicians!