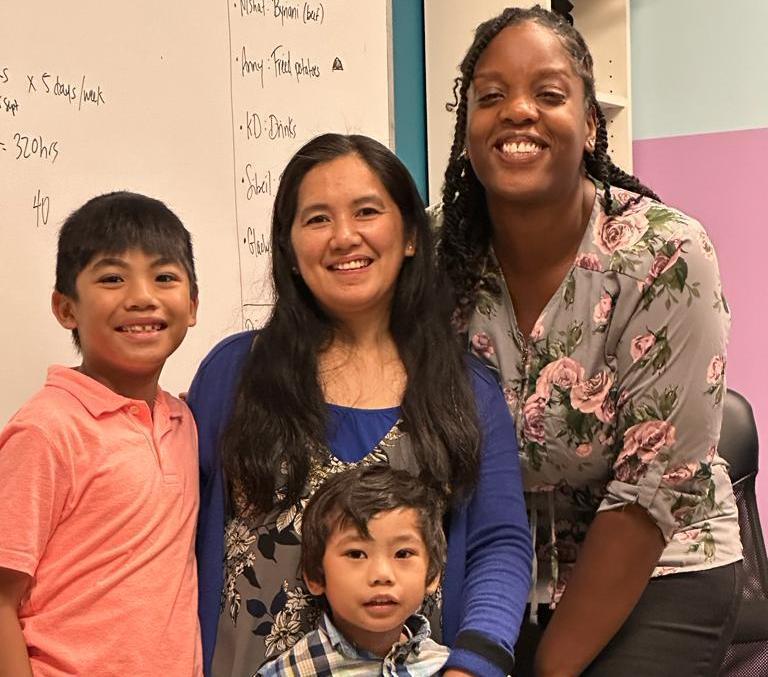 If you're a career seeker searching for a path with purpose, explore the role of an early childcare assistant. These professionals support early childhood educators and teachers in the planning and implementation of lessons and activities that support the positive development of children in their care. Common duties will include reading stories, teaching songs, preparing snacks, feeding children, assisting them with their toilet and dressing habits, and taking detailed observational notes on the developmental progress of each child.
We're proud to share highlights from a discussion we had with ECA instructor, Sandra Alexis who delivers thorough, engaging, and career-focussed training to our students. Keep reading for some signs that ECA training is right for you, insight into what it's like to complete our program, and how we help you succeed.
Meet Early Childcare Assistant Instructor, Sandra Alexis
Starting in April of 2023, Sandra has been providing students at ACA with quality ECA instruction. "My role as an ECA instructor is to teach the many components of what it takes to become a great ECA but also to accompany my students when it's time to do their clinical placement and to guide them all the way through graduation," she explains. Sandra has drawn on her wealth of knowledge and expertise. Having completed her diploma in Early Childhood Education (ECE) and her bachelor's degree in human relation and spirituality. Sandra uses these qualifications alongside her experience working in a daycare and managing her own team of ECEs to provide our students with a rich learning environment.We were surprised to learn that Sandra didn't always see herself working with children. There's an interesting story behind her path towards her career teaching our early childcare assistant assistant program.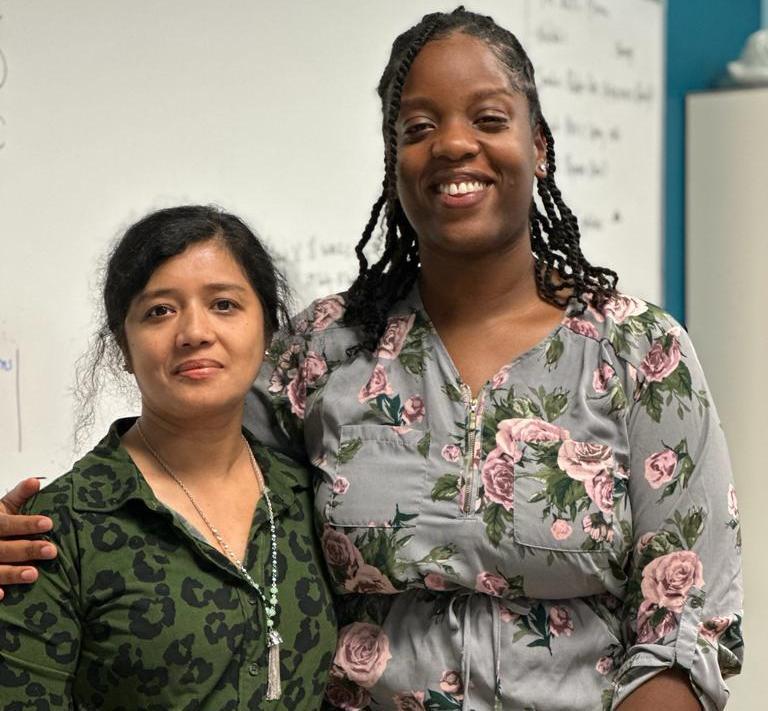 Sandra Alexis teaches our early childcare assistant program bringing her valuable experience and passion into the curriculum
"When my parents adopted a young boy from our family, I didn't know the first thing about helping my parents or taking care of a child. I thought that going through the ECA program was the right course of action to get the proper information on childcare. I had just finished high school at the time so I had a lot of time on my hand since I had taken a sabbatical. And I completely fell in love with it. I especially loved the psychology behind it, especially when you find out that a child environment has the potential to affect the child psyche and overall development," she recalls. Moved by her desire to help others, Sandra discovered a career that sparks her passion. At ACA, our instructors channel their desire to improve the world around them to teach and inspire students.
Discover Whether An ECA Career Could Be Right For You
When asked what makes a good ECA, Sandra replied: "Patience and passion. Patience is key, especially working with children and also working with colleagues that might be impatient because they're working with children. Children are not the easiest group of human beings to work with so it's always important to have patience. Especially since a big chunk of the job is repeating yourself. And passion because you need to want that all the children you work with have the opportunity to flourish to their full potential." Do you possess those two qualities? Learn how our early childcare assistant training will help you channel them into a successful career.
How ACA Helps Our ECA Students Succeed In And Out Of The Classroom
ACA strives to provide hands-on, experiential learning experiences that cater to a variety of learning styles. Sandra's approach to teaching is no different. She paints a picture of what it's like to be in her class saying: "I like for my students to be able to see what I'm talking about but also experience it first hand in-class. For example, in our last module we talked about nutrition. Since we don't have any children to base our nutrition on, we decided to create some fake children's profiles. I then told my students to create a potential menu with pictures of the food that will be posted in the classroom. So my students were able to create menus that were visually aesthetically pleasing which also contained all the nutritional facts and all the products with pictures. I treat my classroom like a daycare without the kids." You can expect a fun, immersive learning experience.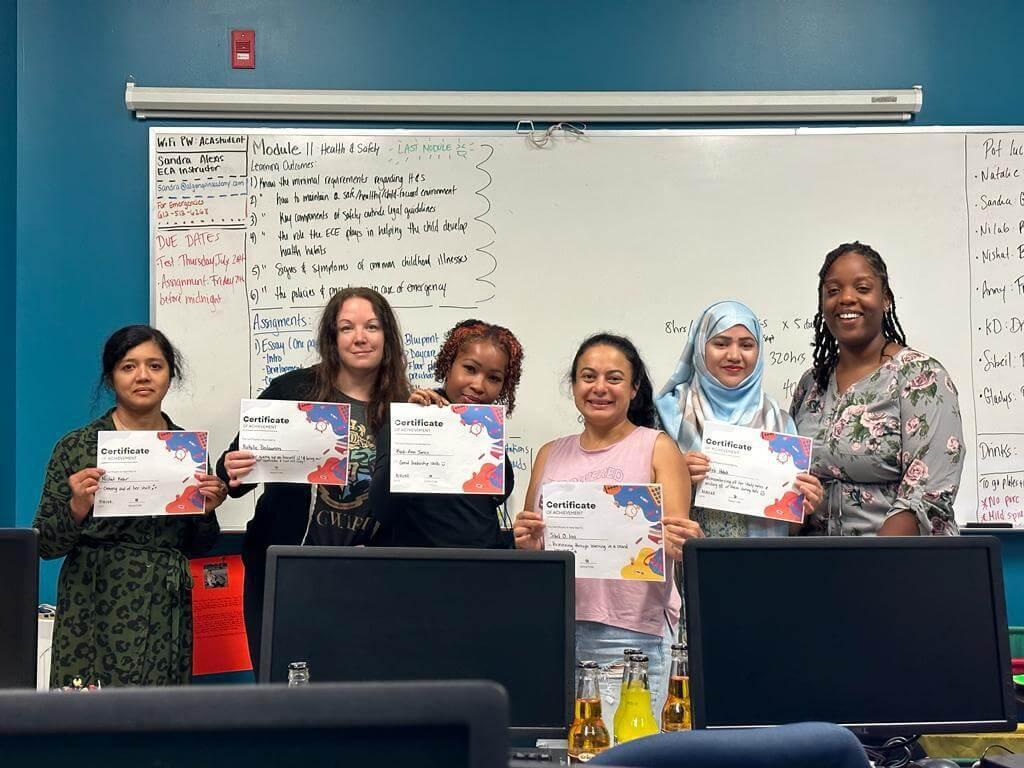 Early childcare assistant students benefit from plenty of career support from Sandra and ACA as a whole
Sandra's support doesn't end in the classroom. "The students have preliminary classes where they learn about computer essentials and also learn how to make a CV and a cover letter. During their placement and after their placement I take it upon myself to contact their placement to see if they have any open positions for ECAs," she explains. As you complete the early childcare assistant program, remember to leave your fear of failure behind and embrace a positive attitude. "You will be amazed by the things you can accomplish just by having a positive mindset," Sandra reminds us. If you've been considering a career in childcare, let this be your sign that it's time to get started!
Are you ready to earn your early childcare assistant diploma?
Contact the Algonquin Careers Academy to learn more!