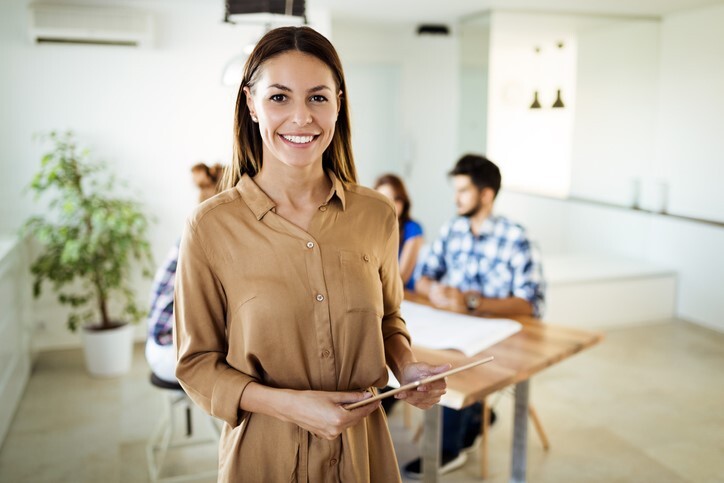 Business managers are strong leaders and communicators, responsible for managing a team of employees within an organization in the completion of day-to-day activities and projects. Their duties include delegating tasks, preparing company budgets, conducting employee evaluations and more, ensuring that their team has everything they need to succeed in effectively meeting the goals of the organization. If you're considering a career in business management, or are just about to finish up your business management training, you'll want to show a potential employer that you're capable of successfully leading a team. 
Before you embark on the job search process, you can increase your chances of landing a job in the field by brushing up on a few interview questions you can expect to receive. Below, discover five common interview questions asked of business management professionals, as well as some tips on how to answer them. 
1. As a Professional with Business Management Training, How Would You Delegate Responsibilities to Employees?
One of the most important responsibilities of a business manager is task delegation. As a professional in a leadership role, it's important that business managers are able to effectively assign different tasks to their team, ensuring that a project can be brought to completion in the most efficient way possible. During an interview for a business management position, an employer will want to know that the candidate they hire is able to delegate tasks in a way that  aligns with the goals of their organization. When answering this question as a business management program graduate, consider demonstrating to a potential employer your ability to delegate tasks based on the strengths of your individual team members, while maintaining a realistic workload for your team.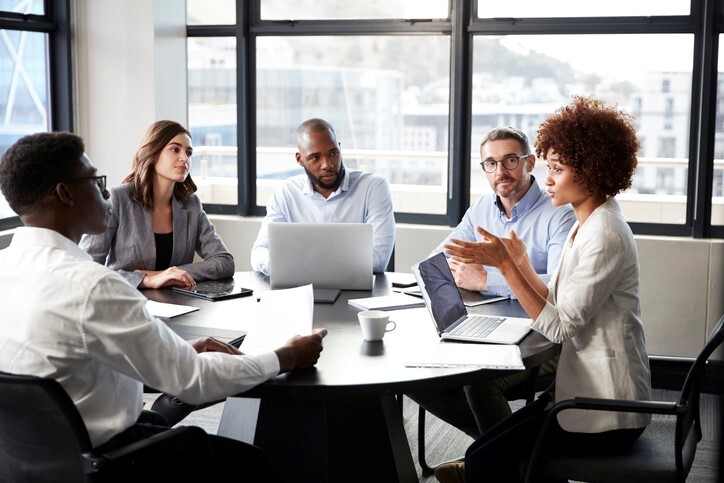 A good business manager is able to effectively delegate tasks to their team members
 
2. What Makes You Qualified for a Leadership Role?
An organization will want to know that their business manager is a good leader, and thus, you can expect some questions about your qualifications as a leader, as well as your personal leadership style during an interview. Your answer will give an interviewer a good idea of how you'll communicate with your team, and how you'll guide them. When answering this question, be sure to mention examples of how you've been a leader in the past, and highlight the ways in which your leadership resulted in a successful outcome.
3. What Changes Would You Implement to Increase Productivity?
As a professional with business management training, your skills are valuable in enhancing the productivity of an organization. Business managers are responsible for ensuring that a project or daily activity is led to completion in the most efficient way possible, as a more productive workplace leads to a better use of a company's resources and budget. During an interview, you can answer a question about your ability to increase productivity within your team by referencing some different methods for enhancing productivity you're familiar with. Here, any examples from your past experience that highlight your problem-solving skills may also be helpful to mention, as these skills will speak to your ability to increase productivity in the workplace.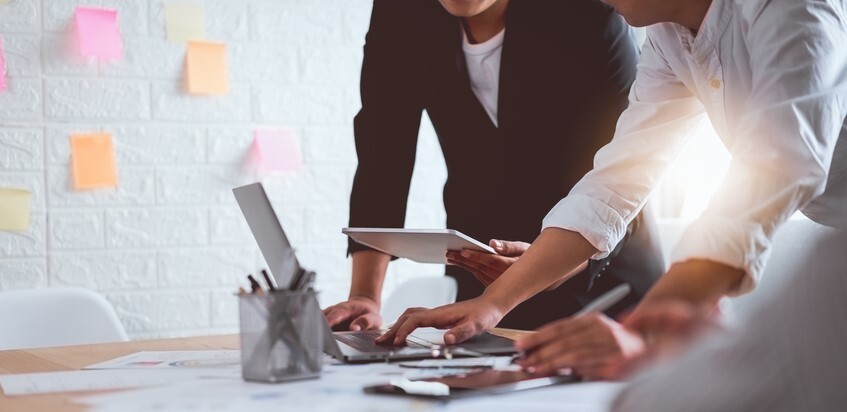 During an interview for a business management position, expect questions about your ability to improve your team's productivity
4. How Might You Deliver Constructive Criticism?
This question speaks to your communication and leadership skills as a business manager. Often, business managers must deliver negative feedback to a team member who is underperforming. An interviewer wants to know that if you're hired for the position, you'll be able to constructively critique a team member in a way that's both productive and supportive. Here, you can provide a description of how you would handle this kind of interaction. For example, you might highlight areas where a member of your team needs to improve, while showing them that you're available to support them.
5. How Would You Measure Your Team's Success?
As a business manager, it can be difficult to strike a balance between ensuring that your team is completing their tasks on time and avoiding micromanaging. During an interview, an interviewer will want to know how you'll keep track of your team's performance, while ensuring that you'll be a leader that your team respects and is motivated to work for. When answering this question, you may want to mention the value of open and honest communication among you and your team. If you show your interviewer that you'll take the time to check in with your team and see how you can support them as a business manager, they'll know that you have what it takes to accurately monitor and measure your team's success.
Become a great leader with a program at Algonquin Careers Academy!