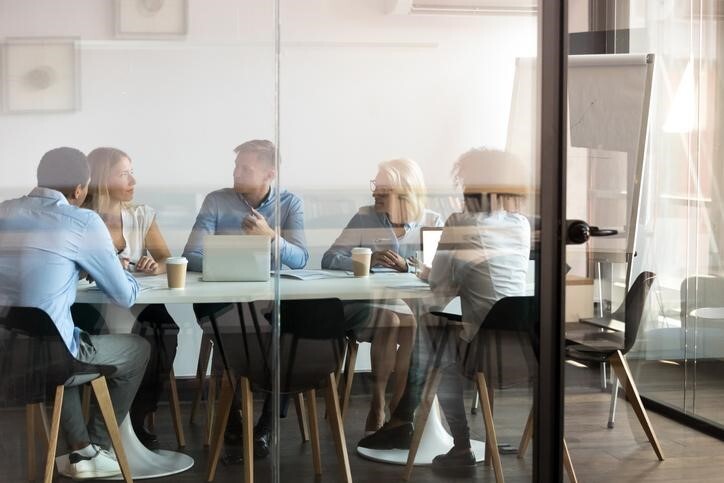 If you're preparing to take the next step in your career, and are interested in a role within the business or financial sectors, a career training program can help you to align your skillset with the position you're seeking. At Algonquin Careers Academy, our Business Management and Accounting and Payroll programs offer students an avenue to career success, building the practical skills and knowledge to land new opportunities within the job market
Today, we're in conversation with Deborah Scott, the coordinator of both ACA's Business Management and Accounting and Payroll Administrator programs. Within each program, she works on curriculum development and course instruction. Below, gain some insight from Deborah about choosing the program that's right for you, the skills and qualities to build for success, career outcomes and more.
 
An Accounting Course or a Business Management Program: Which is Right for You?
If you're wondering whether to pursue a Business Management Program or an Accounting and Payroll Administrator Program, Deborah has some advice to help prospective students make the right decision. "If you see yourself as an entrepreneur or someone interested in being actively involved in the growth and success of an existing business, the Business Management program will introduce you to the important activities that are essential to a successful business: Accounting, Human Resource Management, Traditional and Social Media marketing, advanced Word and Excel skills, etc.," says Deborah. On the other hand, an accounting course may be right for you "if you enjoy working with numbers and seeing how it all fits together to support a successful business," she adds.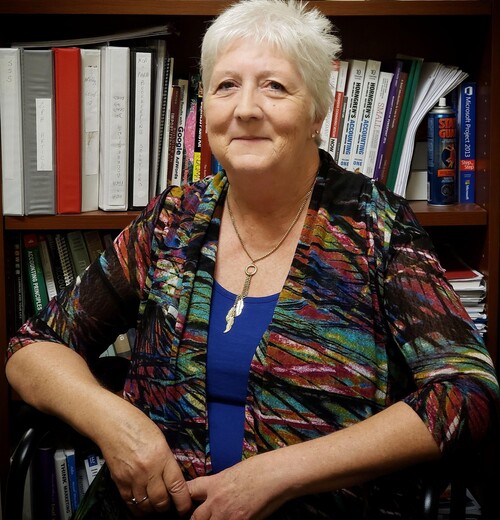 Deborah Scott, coordinator of ACA's accounting and payroll course, is pictured 
The program that you choose will also depend on the career outcomes you're seeking. After completing a Business Management Program, you'll be qualified for a career as a Financial and Administration Officer, Office Manager, Self Employed Entrepreneur, Human Resource Assistant, or a number of positions in Customer Service, Account Management and Entry Level Accounting. After an Accounting and Payroll Program, you may choose to become an Accounts Payable Clerk, Finance Clerk, Accounts Receivable Clerk, Payroll Officer, Office Manager or a Pay and Benefits Administrator. 
Skills You Can Build to Succeed in Business or Accounting
Within each program, there are unique skills and qualities that students can build to succeed in their courses and beyond. Among the skills which lead to business management success, Deborah names "creative thinking and analytical skills, as well as problem-solving, troubleshooting and effective communication skills." As for the qualities of a successful business management grad, Deborah mentions "analytical thinker, goal-driven, enjoys a challenge, self-motivated" as key characteristics.
When it comes to skills that are important in payroll and accounting careers, analytical skills, communication, troubleshooting and communication are what come to mind first for Deborah. A successful accounting and payroll grad has a "positive attitude, enjoys challenges and troubleshooting, is a problem solver, and pays attention to the details," Deborah concludes.

Successful accounting and payroll grads are detail-oriented
Why Choose ACA?
There are many benefits of choosing to pursue training at ACA, and among them, Deborah emphasizes that in each program students can find "small class sizes, more opportunity for one-to-one instructor/student consultations and a supportive and welcoming administrative staff." Additionally, ACA is set apart by its "focused approach to learning, with one course at a time being taught and each course building on previous learning." 
 
Get Inspired With These Student Success Stories
If you're on the fence about whether to get your accounting and payroll administrator diploma, this story Deborah shares about a recent graduate, Maria Galamgam, may inspire you.
"Maria started working as a Financial Administrator for Graybridge Malkam in December 2021, before her program even finished.  Maria obtained this job through networking, which our Career Services Advisor promotes to students as a way to be successful in their job search." 
"Maria is responsible for keeping track of instructor hours and billing the companies' clients. In the last two weeks of each month, Maria is responsible for preparing Excel spreadsheets to record expense report submissions from the instructors and writing cheques to reimburse these expenses. Last week, she took on more duties, processing all the accounting adjustments on a monthly basis and entering all credit card charges. Maria loves her job, and frequently sends emails to her instructor telling her how valuable the ACA education she received was in helping her perform all duties on her job."
As for the Business Management Program, Deborah mentions the success of graduate Evelyn Marin. "Evelyn Marin was the valedictorian at her graduation from ACA in 2018," Deborah notes. "She works at Service Canada where she received an offer for a permanent administrative assistant position only two months after starting as a casual. She soon received a recognition award for her outstanding performance and for exhibiting a positive and supportive attitude.  She has since advanced to Project Manager and currently Program Consultant still at Service Canada." 
If the stories of these graduates resonate with you, consider launching your career with a program at ACA. 
Start training with a program at Algonquin Careers Academy!