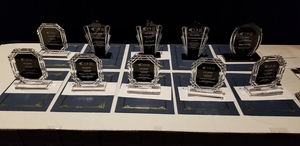 ACA Has MANY Outstanding Grads and Excellent Instructors but we had to narrow it down to the Best of the Best in submitting nominations for the Career Colleges Ontario (CCO) annual awards. CCO then selects from the Best of the Best of all the submissions by private career colleges and awards the winners at an annual gala event. This year  there will be an online presentation in July.
The criteria for nomination of the Outstanding Graduates are that they have achieved outstanding accomplishments while employed in her/his career field and had outstanding contributions to their community. CCO is looking for well-rounded individuals.
And the nominees for Outstanding Graduates are:
Jeff Bogaerts – Ottawa Campus, Paralegal diploma
Dalia Putros – Mississauga Campus, Medical Office Administrator diploma
The criteria for the nomination for Excellence in Teaching are that they have put forth extraordinary efforts in her/his particular field of teaching, strived to continually build positive relationships with his/her students, and positively contributed to her/his community.
And the nominees for Excellence in Teaching are:
Asfiya Rahman  – Ottawa Campus, Pharmacy Technician program
Ann Marie Thompson – Ottawa Campus, Medical Laboratory Assistant/Technician program
Congratulations to all of our nominees for your amazing contributions to your field of expertise!