Are you interested in working in the legal field?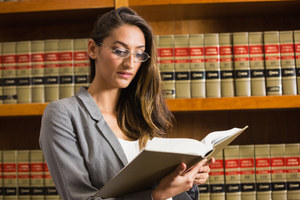 To provide legal services in Ontario a person must be licensed by the Law Society of Ontario (LSO). To obtain a license, a person must graduate from a program accredited by the Law Society, pass a licensing examination and be of good character. The Paralegal programs of Algonquin Careers Academy, Ottawa and Mississauga, are accredited by the Law Society of Ontario to 2020.  
Algonquin Careers Academy has been involved in training Paralegals (http://algonquinacademy.com/programs/law/paralegal) for over 10 years and have had many very successful graduates. Our graduates work in their own paralegal companies, for other paralegal or law firms, for corporations, for government, and for us!
Paralegals may act independently in the representation of clients. Paralegals may represent clients in small claims matters; landlord/tenant matters; matters before all federal and provincial agencies, Boards and Commissions as well as tribunals such as the Landlord Tenant Board and the Workplace Safety and Insurance Board. They may also appear on summary conviction procedure criminal offences.
Do not miss out on your opportunity to become a Paralegal with this promotional pricing which results in a reduction in program cost of almost $2300 and career launch bonuses of over $1900. We are giving you:
Waiver of registration fee
Provision of free text books
Free 16 hour preparatory course for the LSO P1 exam
LSO licensing fee package free
BUT YOU MUST register between June 27, 2018 and August 13, 2018 and be part of the Paralegal morning cohort that starts on August 13, 2018.
CALL SOON as the classes are filling up and the Paralegal Program Promotional Pricing will end on August 13.
MISSISSAUGA | 905.361.2380
OTTAWA | 613.722.7811