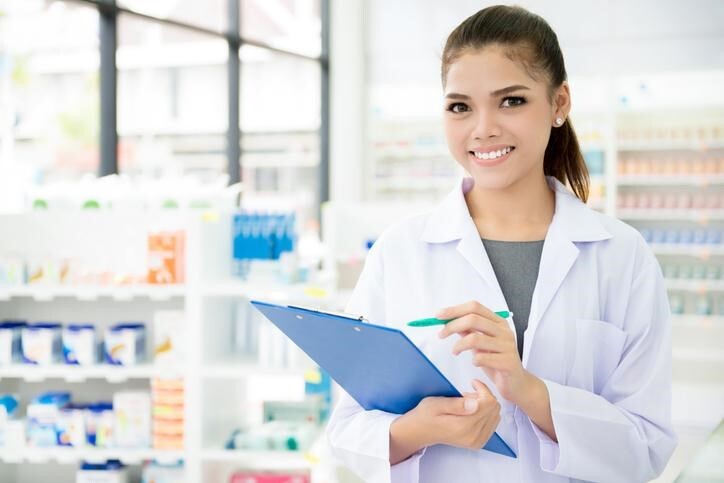 Within Canada, the process of becoming a registered Pharmacy Technician is challenging and rewarding. Pharmacy technician students follow a structured path in their pursuit of registration, including the completion of a certified program and multiple provincial and federal exams. Today, we're in conversation with Lucy Qian, a graduate of Algonquin Career Academy's Pharmacy Technician Program, and Asfiyah Rahman, the program's coordinator.
Currently, Lucy works as a registered pharmacy technician in two hospitals: Ottawa Hospital and Queensway Carleton Hospital. Her responsibilities include preparing medications, communicating with other pharmacists and nurses, performing sterile and non-sterile compounding and more. 
As for Asfiyah, she maintains the quality of the pharmacy technician program curriculum, instructs students, coordinates placements and conducts administrative tasks.
Below, learn from Lucy and Asfiyah about the process of becoming a registered pharmacy technician, how ACA's program uniquely prepares graduates and what you need to know before pursuing this career path.
 
Outlining the Process to Registration
If you're considering pharmacy technician training, there are a series of steps you'll need to follow in order to become registered. Asfiyah explains the steps as follows:
"Step 1: Successful completion of a CCAPP (Canadian Council for Accreditation of Pharmacy Programs) accredited program
Step 2: Register and succeed in two national and one provincial exam, as well as one provincial training by OCP (Ontario College of Pharmacists)
Step 3: Keep oneself on the path to grow professionally through continuing education"
In order to land a job, Lucy followed the PEBC (Pharmacy Examining Board of Canada) process. "I first had to finish a pharmacy technician program in Canada, so I did that at Algonquin Career Academy. After that, I started to prepare for the registered test and took it according to schedule. After that, I registered my results with the College, and then I became a registered pharmacy technician," Lucy says.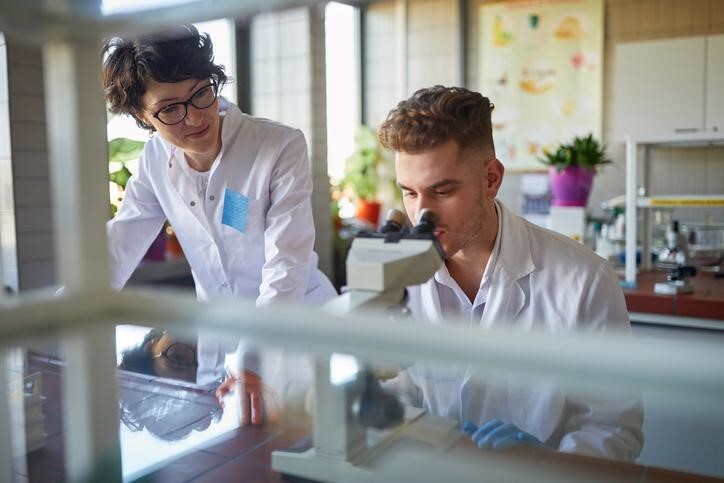 After completing your pharmacy technician program, you'll need to take several exams
How ACA's Accredited Pharmacy Technician Program Prepares Graduates for Success
Program coordinator Asfiyah Rahman explains what makes ACA's pharmacy technician program unique in its ability to prepare students to pass the exam and succeed in their careers. "ACA's program is well designed to help students progress at a moderate pace of acquiring skills, becoming competent and ready for entry to practice," she says. "The simulated labs provide students with expert support in the techniques needed. Also notable are the hands-on skill development, and the placements at both community and hospital pharmacies." 
"For my job right now, the most helpful part is the placement in the hospital and in the community," graduate Lucy Qian says. "It gives you a chance to learn in the real world before you begin to work. However, the whole course was very helpful in preparing for and passing the test. The entire process was made more clear for me."  
Another benefit of learning at ACA? It's a CCAPP Accredited Program. "The value of Accreditation learning is recommended for professionals as it is reliable and quality assured. An accredited program follows well-laid-out standards. These standards help the college provide quality education, the end product being competent practitioners," notes Asfiyah.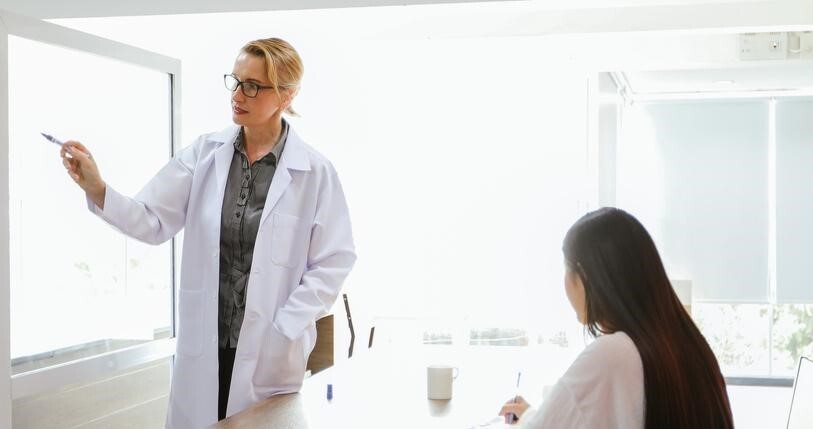 Benefit from a well-structured training program at ACA
Potential Challenges and Advice for Aspiring Technicians
Lucy's experience training to become a pharmacy technician was impacted by her experience as an immigrant from China. "The most challenging part of completing this program came from my background as an immigrant," Lucy says. "I came from a school in China, so I already had knowledge of pharmacology and everything like that but I had to learn everything in English as a non-native speaker. The knowledge part wasn't the hardest for me, the hardest part was actually remembering the names of the medications," says Lucy.
"Also for the Algonquin program it's very condensed because it's only one year, so you have to study every day. I have young kids at home, so I spent the day with my kids and completed the program during the evening, so the timing was a challenge for me. I had a friend in a similar situation ask me for advice. What I said to her was to have someone help you with your kids, because you need a lot of time to study. The second thing I would tell somebody is that after you finish the program, it's not guaranteed that you can pass the test, the test is still a challenge. The test is not easy, you can pass it if you prepare adequately," she notes.
"In my experience, the difference for me is that I'm an immigrant, but my story is representative of the immigrant experience in seeking a career as a pharmacy technician," Lucy finishes.
Asfiyah also has some advice for all prospective students: "Be ethical, positive, empathetic and transparent in your approach to providing quality care to all patients." 
Prepared to enroll in a pharmacy technician course?
Start training with a program at Algonquin Careers Academy today!