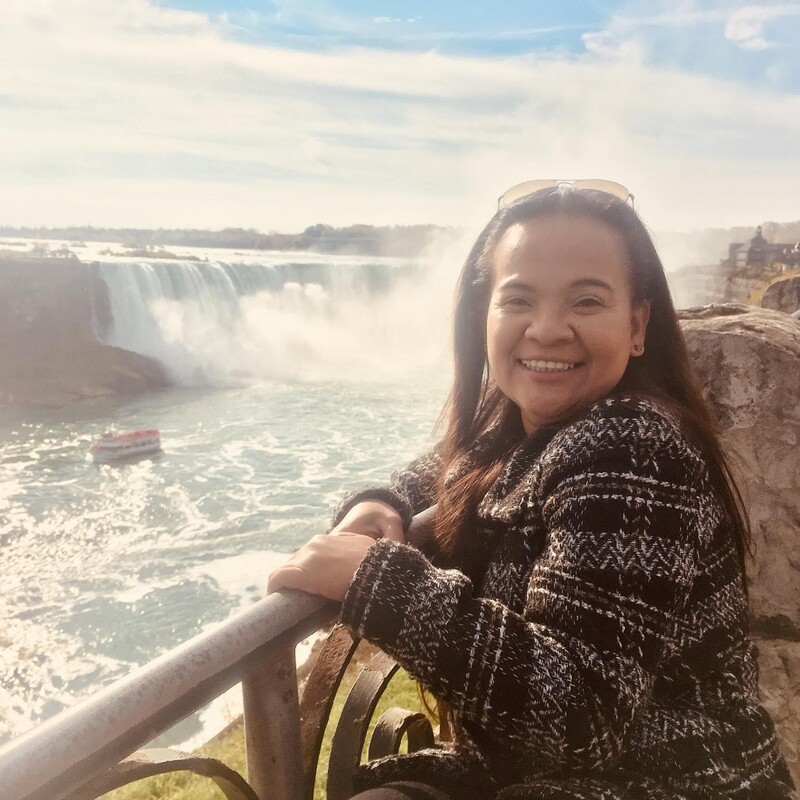 If you've ever wondered whether it's worth it to pursue a new career path in a field you're passionate about, the story of Maria Morena Galamgam (Morena) may inspire you. Morena came to Canada from the Philippines in 2005, where she held a Bachelor of Science degree in Banking and Finance. While the majority of her work experience before coming to Canada had been financial, after immigrating, she worked as a live-in caregiver, cashier, housekeeper and other physically-demanding jobs, dropping everything that she knew in order to send money home to her family. When she realized that her body couldn't keep up with the nature of the work she was doing, she knew it was time for a change. 
While working at a retirement home as a housekeeper, Morena was inspired by a fellow coworker who had recently enrolled in a program at Algonquin Careers Academy. She began saving enough money to last the duration of the time she would spend training and then enrolled in ACA's Accounting and Payroll program in order to continue pursuing her interest in finance. Below, learn more about Morena's journey, from enrolling in ACA to her current career, as well as her advice for those considering the Accounting and Payroll program.
Morena's Current Role
After earning her accounting and payroll administrator diploma at ACA, Morena landed a job as a Financial Administrator at Graybridge Malkam, an Ottawa-based language school. Describing her role, she says, "Generally, I have two big contracts that I've been handling, so basically, my work is planned for the full month already on a cycle. For both contracts, I've been doing invoicing, which might seem simple, but it's not. You don't just create the invoice, there's a lot of preparation involved before the invoice can be developed, such as counting the hours of the teachers correctly, or else your invoices won't be accurate. So I do the preparation and actual invoicing, credit card reconciliation, entering expenses using QuickBooks, our accounting system, processing contractor bills using QuickBooks and then paying the contractors as well. So I'd say I mostly do accounting tasks."
As for her favourite aspect of her current role? "The puzzle. Puzzle meaning if I have to do a traditional puzzle right now, I wouldn't be able to do it. But if the puzzle involves numbers and problem-solving, I love it. I love that way of thinking, asking myself how will I do it fast, where will I search for this, what am I going to do next?" For Morena, the thrill is all in finding the most efficient way to solve a problem.
Landing a Job After Earning an Accounting and Payroll Diploma
In preparing for and applying for a job in the field, Morena found her Career and Employment Strategies and Student Success Strategies courses particularly helpful, as well as the advice of her accounting course instructor, Teresa Roberts. "My instructor (Teresa Roberts) is really amazing, and she will mention that if you want to land a  job, it's not enough to apply on Indeed and send your resume; you need to do networking. This was thoroughly explained in the CES course, which showed us that you need to let any and everybody know that you're taking this course and that you're available for any finance job." 

For Morena, her networking led her to land a job even before she graduated from ACA. "So for me, my husband's family knew that I was taking Accounting and Payroll, and his stepmom's brother recommended me to a friend who was looking for a Financial Administrator to replace someone going on vacation. My boss was now finding it hard to find a replacement. So that's how it all started, and it's all because of networking. I didn't even need to apply on Indeed," she says.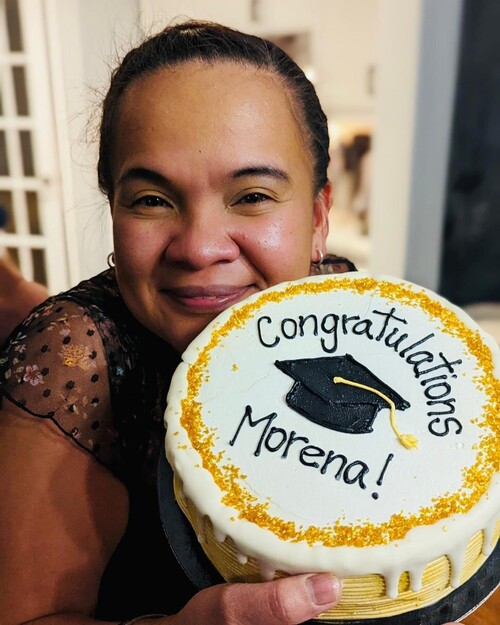 Morena landed a job in her field before she even completed her program at ACA
 
Benefits of ACA's Accounting and Payroll Course
One of the most notable aspects of ACA's Accounting and Payroll program for Morena was that it didn't feel like a typical online course. "Even though it's on Zoom, it doesn't feel like a waste of money," she says. "You hear stories of courses where the instructor says 'Here, study this,' and off they go. But no, my instructor Teresa is amazing, really amazing, and our class felt like it was a family. Even when she was getting bombarded with a bunch of questions, if one student knew the answer, they would jump in and offer to help, and Teresa would create a breakout room for them to discuss the question."  Morena also received many awards for her commitment as a student at ACA, like the one pictured below. "ACA always recognized the hard work that students do, which I am very appreciative of," she says.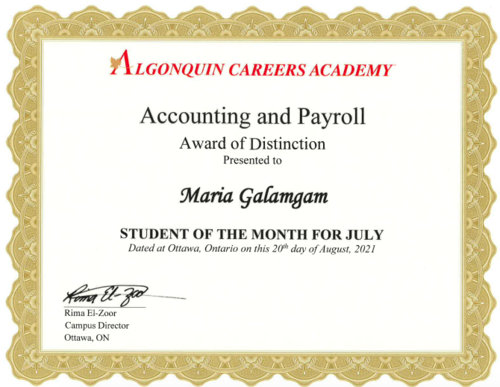 Morena received many awards for Academic Excellence and other achievements at ACA
As for her advice for prospective students, Morena says, "just go for it. ACA is great. Their staff is amazing, from administrative staff to the instructors I worked with every day. Even though it's just nine months, you still gain a lot of knowledge, and you need to be prepared to process it all." As she herself was inspired by the story of another student who went back to school at ACA, Morena says "if I touch one soul with this interview it would be really nice." 
Contact Algonquin Careers Academy for more information.