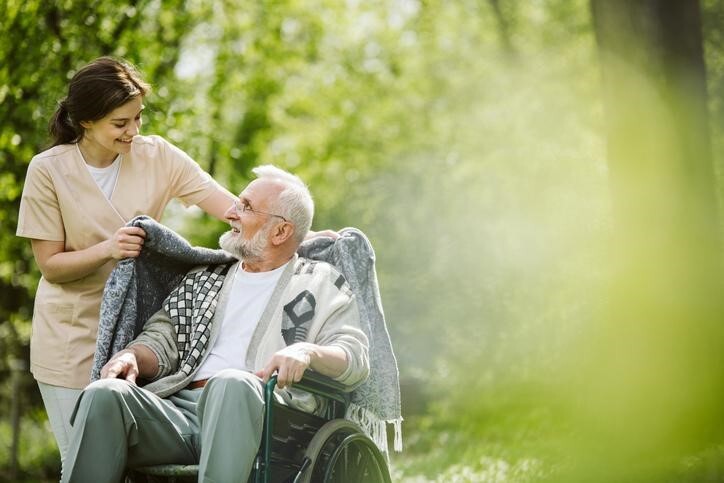 If you're in search of a rewarding career and you love working with people, becoming a Personal Support Worker might just be your calling. Personal Support Workers are there to provide care to those who are aging, disabled, physically handicapped, suffering from chronic illness and more. They help their patients to regain a sense of agency by supporting them with mobility, personal hygiene, day-to-day activities, administering medication and more. Not only do Personal Support Workers need to be sensitive to the needs, wishes and rights of their patients, but they must also possess the skills necessary to work with the families and other healthcare providers of their clients. 
While the role of a Personal Support Worker is a challenging one, there are many rewarding and appealing aspects of this career path, including job security, flexibility and more. After completing your training at Algonquin Careers Academy, discover four reasons you'll love being a Personal Support Worker!
Improve Your Patients' Quality of Life
Without a doubt, the best part of becoming a Personal Support Worker is the fact that you're helping people to live a better life every day. In addition to providing high-quality care, personal support workers are sources of companionship for their patients, many of whom are experiencing loneliness or isolation as a result of their condition. After personal support worker training, you'll play a big role in helping patients to regain a sense of dignity and satisfaction–and there's no better feeling than that.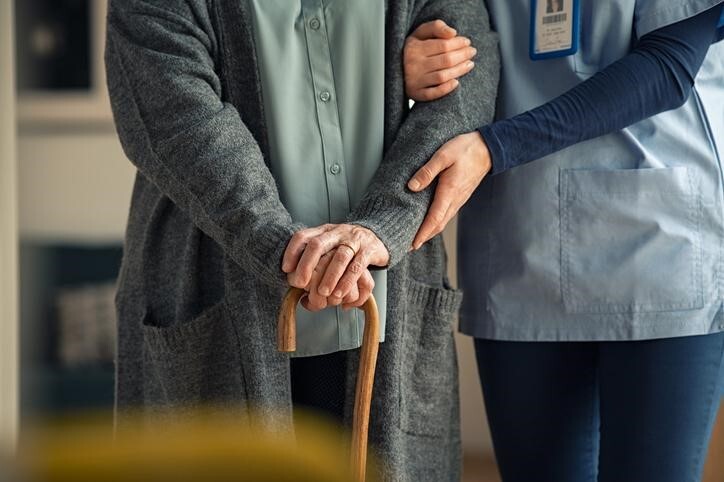 After personal support worker training, your job will be highly rewarding
 
Those With Personal Support Worker Training Are In Demand
After completing a personal support worker program, you'll be entering a field where your skills will be in demand. According to Job Bank Canada, in Ontario, the job outlook will be good for Personal Support Workers, largely due to employment growth and retirements. What's more, Canada's aging population, coupled with the effects of the COVID-19 pandemic, has exacerbated the need for personal support workers, as more and more people are requiring care. Just this year, Ontario announced it is providing financial assistance to help train PSWs.
With this support, students who enrol between June 1 and September 30, 2022 will have their tuition and books paid for and a paid placement. As a PSW student at ACA, you'll benefit from a convenient pathway to high job security for years to come.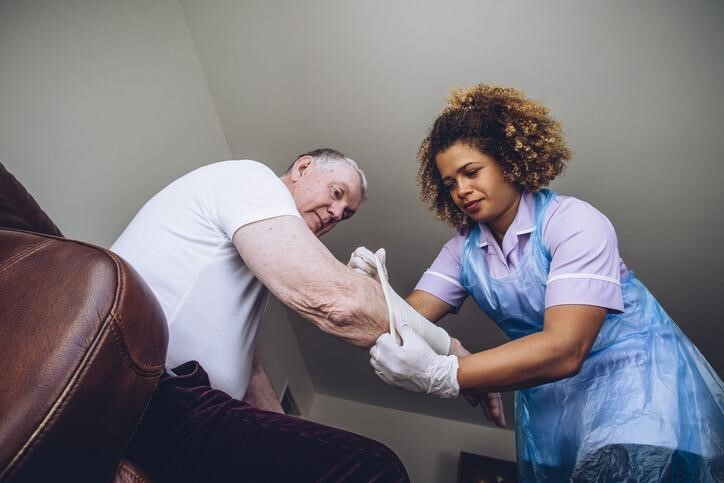 Personal Support Workers benefit from high job security
Multiple Work Environments
As a Personal Support Worker, your job is never boring. In fact, you have the opportunity to choose from a number of different work environments, including the private homes of patients, retirement homes, nursing homes and agency placements. You might even consider configuring your schedule to work in multiple different settings, making your work week even more dynamic. Whatever you choose, there's no shortage of organizations or individual patients who will need your help.
Become Qualified Quickly
Not only are there many benefits to becoming a Personal Support Worker, but you can also train for this career path in a short period of time. At ACA, you'll complete your program in just 30 weeks, which includes an 8-week practical placement of 37.5 hours per week. Classes are four hours per day Monday through Friday, and you can choose whether to take them in the morning, afternoon or evening depending on your schedule.
With the ability to quickly build the skills and experience you need in a high-quality program, a Personal Support Worker career could be the perfect opportunity for you.
Discover your options with ACA today!