If you have a passion for beauty and love to make people look and feel their best, you would likely make an excellent medical esthetician. Performing more specialized skincare services than a typical esthetician, medical estheticians work in a clinical setting. They offer support for patients before and after they undergo medical skin procedures, provide skincare advice, and perform services such as facials, hair removal and more.
If this sounds like a fulfilling career path for you, finding a diploma program is a perfect place to start. With training at Algonquin Careers Academy, you will build a variety of practical, hands-on skills that will set you up for success in the field. Here are five skills you can expect to develop when you earn your medical esthetician diploma. 
1. Learn The Communication Skills For Client Consultation
Client consultation involves understanding your client's desired results and providing the options that best suit them. In training, you will get the chance to practice the communication skills you need to ask the right questions, listen effectively to clients' concerns, and present them with the procedures that will get them the results they want. As a medical esthetician, you will be working in a client-facing position with those who are potentially nervous about getting a procedure done. Thus, communication and other interpersonal skills are essential.
2. Your Medical Esthetician Diploma Will Provide Practical Esthetic Skills
In addition to the ability to make clients feel at ease in your care, your medical esthetician diploma will equip you with the practical skills you need to perform a variety of skincare procedures like facials, body treatments, cosmetic massages, manicures, pedicures, makeup application, lash and brow enhancements, and hair removal. At Algonquin Careers Academy, you'll have access to a practical placement that will allow you to practice your skills, gain confidence, and network with businesses within the industry.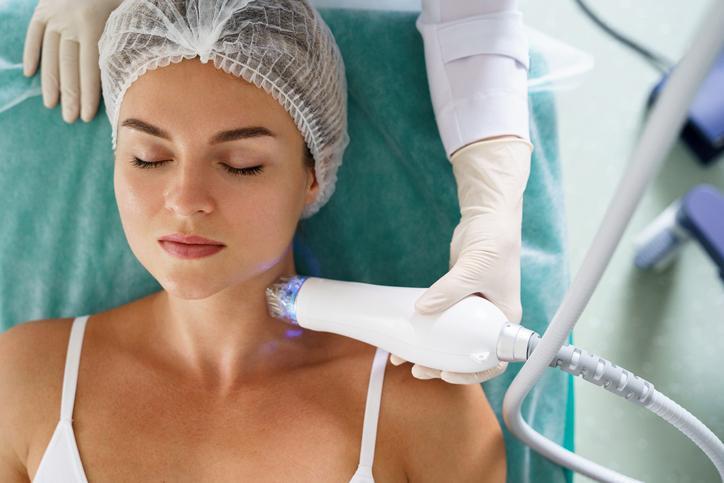 In a medical esthetician diploma program, you'll learn how to perform a variety of beauty procedures
3. Learn to Provide Excellent Customer Service
Because you will be interacting closely with clients, being able to troubleshoot client complaints will play a significant role in your success. In addition, scheduling appointments, answering phone calls, and processing payments may be part of your role as well. Customer service in this context will also involve explaining the nature of specific procedures so that clients can make a decision that works for them.
4. You'll Learn How to Adhere to Sanitation and Safety Standards
The health and safety of your clients will be a top priority after you complete your medical esthetician program. In addition to maintaining a clean environment and practicing good hygiene, as a medical esthetician, educating clients on proper post-procedure hygiene and product care is a must in order to ensure good results and client satisfaction. You will gain knowledge of anatomy and physiology that will allow you to adjust procedures to fit each client's medical history.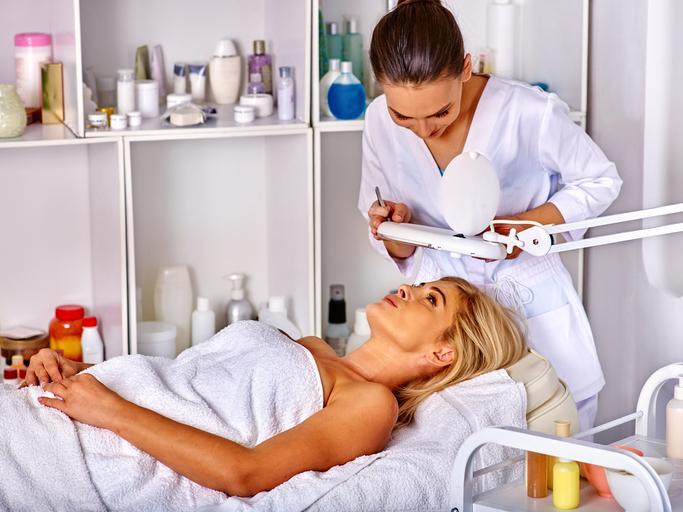 After completing your medical esthetician program, health, safety, and hygiene will be a chief concern
5. Get the Sales Skills to Generate Revenue
Especially in a business environment, as a medical esthetician, you'll benefit from sales skills. When you take the Medical Esthetician Diploma Program with us, you will learn extensively about beauty products so that you might recommend them to clients according to their needs. In addition, part of your success will be determined by your ability to sell the right services.
 Ready to enroll in a medical esthetician course?
Contact Algonquin Careers Academy for more information!