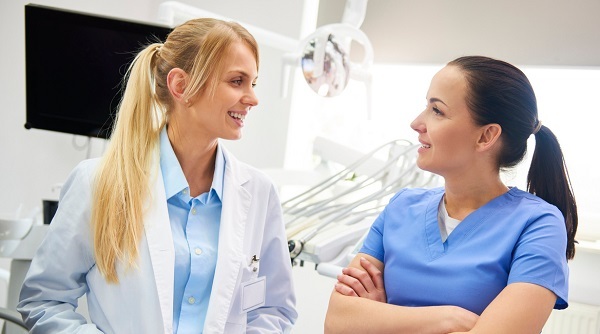 Intra-oral dental assistants are the backbone of any dental practice. They are essential to the functioning of day-to-day operations and help keep things running smoothly and efficiently.
If you're wondering whether or not this career path would be a good fit, there's good news that might pique your interest:It's a rewarding career that also offers competitive pay.Read on to learn a little more about why you may want to study to become an intra-oral dental assistant!
1. There's Potential to Earn a Good Income with an Intra-Oral Dental Assistant Diploma
Earning an intra-oral dental assistant diploma is a good choice for several different reasons.For one, a career as an intra-oral dental assistant could provide you with a sense of job security because there is demand for dental assistants in Ontario.
Part of the reason for this is that Canada's population is growing, meaning that there is growing demand for dental work. Seniors are also retaining their teeth for many years into old age, meaning that there are even more people making regular visits to their dentist. 
Another important benefit of intra-oral dental assistant training is that it can be completed quickly and inexpensively compared to training for many other professions, while still leading to good salaries. In fact, the average hourly rate for an intra-oral dental assistant in Canada is as much as $28 depending on experience. This means that students who want good pay would do well to consider this career path.
2. Working as an Intra-Oral Dental Assistant Is Rewarding
If you ask an intra-oral dental assistant what they love most about their career, they will likely say how rewarding it is. As an intra-oral dental assistant, you will play an important role in supporting other dental professionals and making sure that patients are happy and comfortable. Training will focus on communication skills because working with others is an important part of the job. 
The career offers high job satisfaction, as you get to put a smile on the face of others and make a difference.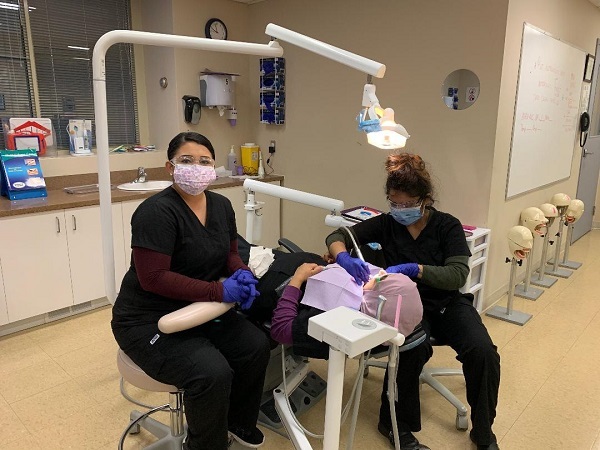 Working as an intra-oral dental assistant is a rewarding experience that offers high job satisfaction
3. Enjoy a Fast-Paced Career Where No Two Days Are the Same
A day in the life of an intra-oral dental assistant is never boring. It is a dynamic and sociable career where no two days are the same. You will get to meet many different people and learn from other dental professionals. This is perfect for people who don't want a career that involves hours spent sitting at a desk staring at a screen. Whether you're working with dental hygienists or dentists, you will be on your feet meeting new people and you will always be learning. 
A career as an intra-oral dental assistant also comes with good hours and plenty of flexibility, making it a great option for those who prioritize work-life balance. Dental practices tend to be open 9 – 5, but intra-oral dental assistants can also choose to work part-time if they prefer to. This leaves plenty of space for spending time with family, enjoying hobbies, and unwinding after a rewarding day at work.
Are you interested in studying an intra-oral dental assistant course?
Contact Algonquin Careers to find out more!