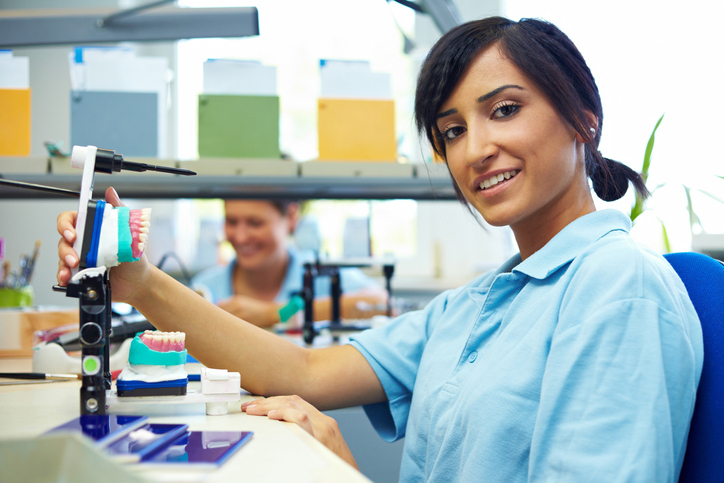 Healthcare is an exciting and rewarding field to work in. Luckily, there are many career paths you can pursue within the healthcare field after completing your training. Whether you're out of the workforce and looking to re-enter it, you want a more fulfilling career, or you're looking to advance in your current career, healthcare training will help you take the next step to where you want to be. 
The careers you choose to pursue after your training are not only highly respected, but they also tend to be well compensated. Here are three careers you can apply for after your healthcare training.
1. Become a Level II Intra-Oral Dental Assistant After Your Healthcare Courses
This is a great option if you not only have an interest in the dental industry, but also if you love to help people with maintaining their oral health. A level II assistant does basic but essential tasks, like seat patients, chart their information and sterilize dental instruments, while also doing more advanced tasks, like applying sealants and anesthetics and polishing the coronal area of the teeth. They are an essential member of the team at any dental office and spend lots of time interacting with patients.
In an intra-oral dental assistant program, you'll get to learn about dental materials, preventive dentistry, and the most up to date infection control protocols, among other important skills. Furthermore, you'll get to test your knowledge in a real-world setting during your training through an on-the-job placement practicum.
2. Healthcare Training Prepares You to Become a Personal Support Worker
Working in environments like long-term care facilities, clients' homes, and hospitals, a personal support worker is there to meet the needs of those who require physical and social care. In your program, you'll learn how to help people with tasks like mobility, daily living activities, and preparing meals.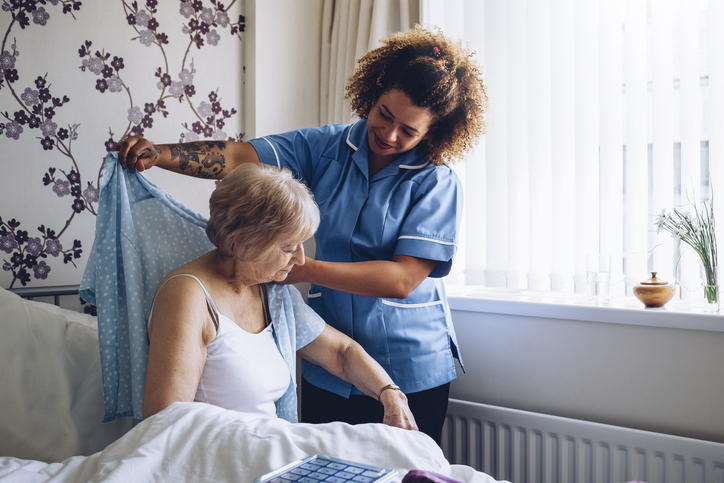 Personal support workers help those living in long-term care environments like retirement homes
Additionally, you'll learn how to communicate with team members, clients and families, as well as develop techniques for safely and effectively helping clients. You'll also gain practical experience through a clinical placement during your program, which looks great on a resume when looking for your first PSW job. If you have a passion for helping others and making a difference, a PSW program is for you.
3. Pursue a Career as a Pharmacy Technician After Graduation
Pharmacy technicians perform tasks like preparing and compounding medication, filling prescriptions, general upkeep of the pharmacy, and more. Each task requires strong attention to detail and excellent organizational skills. With the right instructor and program, you will learn to develop these skills and become an attractive candidate for employment at a wide variety of pharmacies.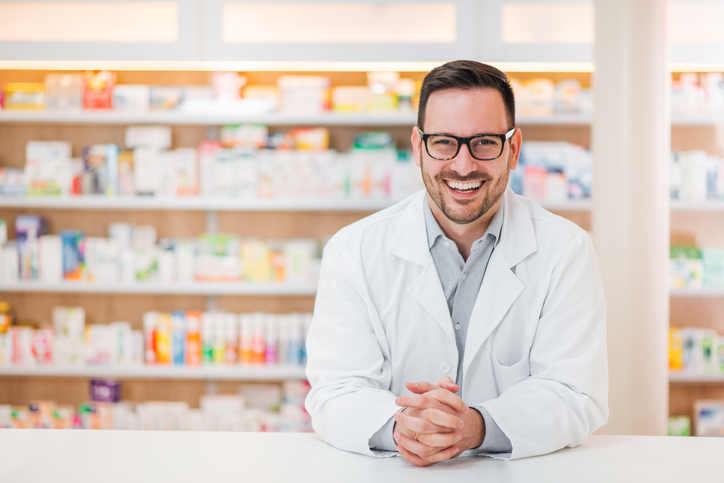 Being a pharmacy technician involves preparing and compounding medication
A pharmacy technician course that is accredited by the Canadian Council for Accreditation of Pharmacy Programs (CCAPP) will help you master the necessary components of working in this environment and put you on the track towards getting your professional licence. You'll learn about the history and legislation of pharmacies, how to enter prescriptions, and how to use pharmacy software. Additionally, you can expect hands-on training in the form of placements, workshops and labs. Given how important pharmacies are to healthcare, this is a rewarding field to enter if you want to contribute to your community's health.
Looking to start your healthcare training?
Contact Algonquin Academy to learn more!