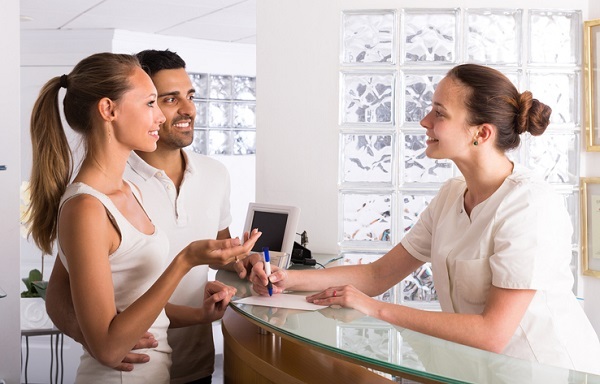 When studying to become a medical office assistant (MOA), there is a variety of knowledge and skills you will gain. Knowledge of anatomy, medical terminology and medical billing combined with the skills in computer applications, collecting vital signs and basic office administrative skills get you job ready, but success as an MOA will also require softer, more personal attributes as well.
More and more, employers recognize the importance of soft skills like communication skills and attention to detail. They're the kinds of skills that can help good professionals truly stand out, as they help them connect with patients, maintain a productive workspace, and complete their tasks efficiently.
For this reason, throughout your studies, you'll not only learn a number of profession-specific skills, but also receive plenty of opportunities to develop essential soft skills as well.
Here are three soft skills you'll learn during your training!
1. Learn Excellent Communication and Customer Service Skills During Your MOA Training
When it comes to soft skills that MOAs need for career success, communication skills are among the top to have. Being a good communicator is essential to a career as a MOA, since you'll be communicating with patients, colleagues, and other healthcare professionals on a regular basis. Confirming appointments, updating files, and many other tasks necessitate good communication skills. As a first point of contact with patients, good communication and customer service skills can also do wonders for helping patients feel comfortable and cared for.
To help you prepare for these responsibilities, MOA training will teach you how to improve your communication and customer service skills. In fact, you'll have the opportunity to not only improve your skills in the classroom, but to also complete a clinical placement in a real work setting. That kind of experience helps you put your skills to the test, and develop them through interactions just like the ones you'll encounter during your future career.
2. Organization Skills Are Important During and After Your MOA Program
Working in any administrative capacity will require great organizational skills. In fact, part of what makes medical office assistants such a valuable part of any healthcare team is their ability to file documents, confirm appointments, and keep records of patients—all of which necessitates good organization skills. Fortunately, this is a skill you can develop throughout the duration of your program, especially as you learn about the various aspects of maintaining a busy medical office.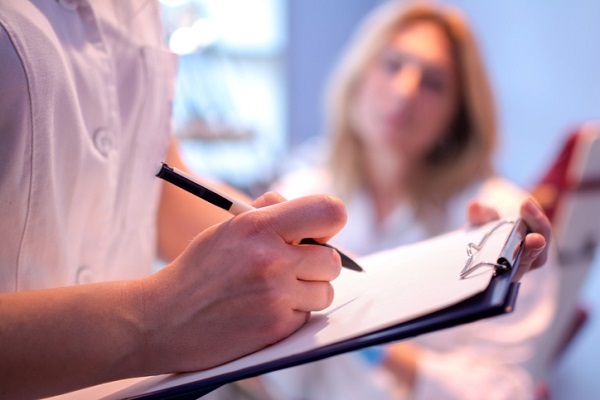 You will learn organizational skills such as managing patient records and filing documents
Since much of the work of a modern medical office assistant is completed on a computer, staying organized also involves knowing how to use billing software, Microsoft Word and Excel, and electronic medical record (EMR) systems. Throughout their training, students learn how to use important software programs efficiently and effectively, so that they can stay organized once they begin their careers.
3. Developing a Strong Attention to Detail Is Important to Becoming a Medical Office Assistant
Throughout your career, you could be handling and regularly updating a large number of files at the office, which demands both organizational acumen and a great attention to detail. That's why during your MOA program, you'll be taught important medical information to improve your attentiveness and help you develop an eye for detail. This includes understanding medical terminology as well as understanding the nuances of how certain body systems function.
Your training also involves learning office tasks like bookkeeping, filing, and inventory management. By learning these tasks in your courses, you'll have many opportunities to develop into a more attentive, detail-oriented MOA, and improve your capacity for—and commitment to—accuracy.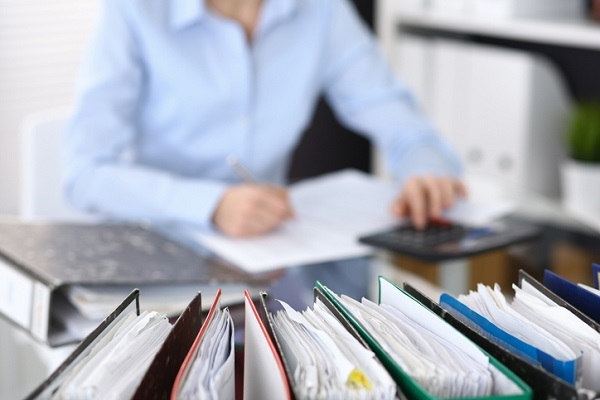 A strong attention to detail is applicable to various aspects of an MOA's role
Do you want to enroll in a MOA course?

Contact Algonquin Careers Academy to find out more!