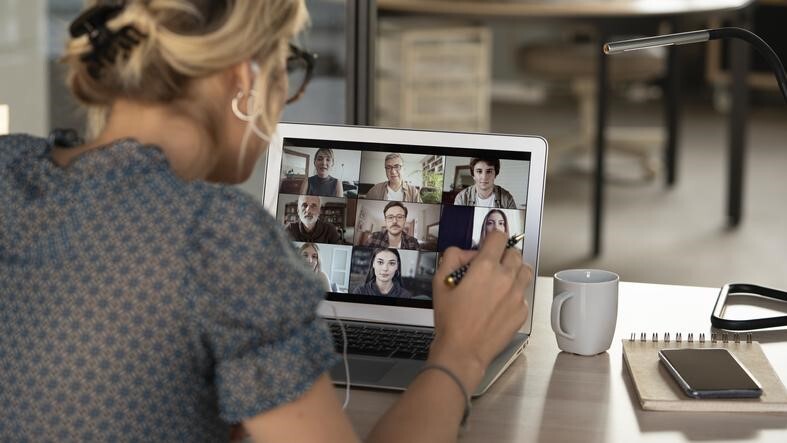 There are plenty of misconceptions about online learning. Prospective students often make the mistake of thinking that the quality of education is lower, it's self-led, that help from instructors isn't always available, or that they don't need to complete their coursework on a regular basis. Here, we set the record straight by speaking with three academic leaders at Algonquin Careers Academy about the online programs offered. Martha Kanelos, Vice President of Operations, Debbie Scott, coordinator of ACA's Accounting and Payroll Program, and PSW instructor (NK), have all played essential roles in the development of ACA's online learning systems and schedules. 
If you're considering earning a diploma to launch your career, you may be surprised to learn the many advantages of online learning. Below, see what Martha, Debbie, and PSW instructor (NK) have to say about the online programs at ACA and how you can prepare to become an online student. 
How Does Online Learning Work at ACA?
If you're wondering what online learning could look like for you, PSW instructor (NK) walks us through how a week of online career training works at ACA: "The learning management system we use is Moodle, which is where all our curriculum is posted. Our classes run mornings, afternoons, and evenings. Most of them are four-hour classes, and we break them down into asynchronous and synchronous days as part of our hybrid program. On synchronous days, students are required to log in and turn their cameras on and participate in the material their instructors are providing, whereas asynchronous is more self-directed and independent learning based, allowing students to learn at their own pace and on their own time."
Debbie adds: "We use Zoom as our platform for facilitating student interactions and student classes, and on sync days, students are required to log in, whether that's for a lecture or for group work. On asynchronous days, the instructors are available via Zoom to answer questions or provide support for the entire four-hour period. The work they'll do on these days includes doing assignments, practice exercises, watching videos, and things that the instructors have chosen; they are just expected to complete the work at some point that is required for the sync days."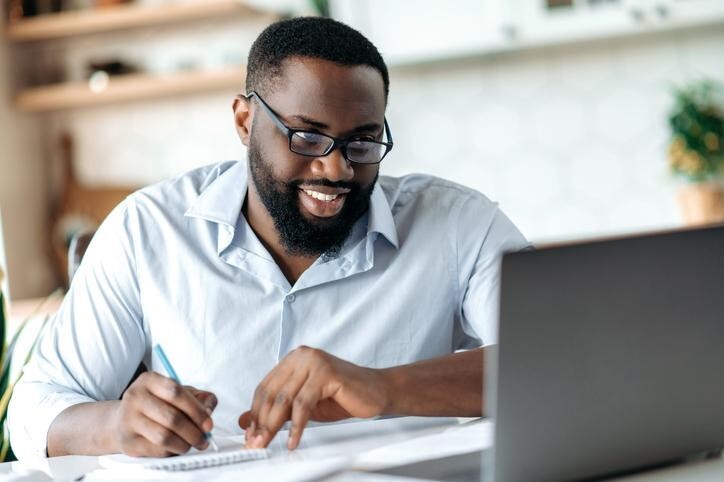 Online career training involves synchronous and asynchronous learning days
The Benefits of Online Learning
When it comes to online learning, one of the greatest benefits is flexibility. If you look at a Monday to Friday, for most of our programs, Monday and Wednesday are sync days, Fridays are sync days with exams or assignments, but Tuesday and Thursday are async, allowing students to do whatever they need to do as long as the work gets done. Students are pretty happy that they can get their diploma while keeping their part-time job," says Martha.
"And not just their part-time job," Debbie adds. "Parents with young children don't need to get daycare for them for all five days of the week."
Another benefit that PSW instructor (NK) mentions is 24-hour, seven days a week access to the material. "You get more one-on-one time with instructors since you get that asynchronous time, as well as more time to collaborate with other students. Also, you have the ability to learn independently and learn at your own pace, so I think that's pretty great. And who doesn't love to learn and work from the comfort of their own homes?" PSW instructor (NK) says. "Students also feel more comfortable learning online. Participation is increased, as is collaboration and confidence. We've heard lots of positive feedback from students regarding this benefit."
"Students are also learning how to use that online environment, which will benefit them in their future careers, especially online presentation on camera, sharing information, working as a team when you're not sitting in person with your teammates. Every course that we administer reinforces those skills and helps students to develop those skills," Debbie notes.
"Students also save money," Martha adds. "They don't need to worry about driving, especially with the prices of gas."
While a common misconception about online career college centers around the quality of education students receive, PSW instructor (NK) says, "The feedback that we've gotten doesn't match this. When you have passionate instructors or educators, they're going to deliver. There's just more participation and collaboration. We have a lot of different materials, such as powerpoints, videos, reflective journals, critical thinking exercises, and more, that students can partake in to keep them engaged." 
Building Practical Skills During Career College Online
While you might not associate online learning with practical skill-building, at ACA, online programs are designed to ensure that students graduate career ready. Within the Personal Support Worker, Medical Laboratory Technician, Pharmacy Assistant, and Intra Oral Dental Assisting programs, students have to come on-site for their labs, where they build hands-on skills under the supervision of their instructors. "Our healthcare programs consist of placements as well, so they go into the field and do their hours in the community," PSW instructor (NK) adds.
"For programs that don't have a placement option, which includes Accounting, and Business Management, there are plenty of practical skills built into them," Debbie says. "For example, in business courses, there are many opportunities to work together in a team environment. This is a practical skill and one that can be surprisingly difficult to master. They also will interview a business owner and come up with recommendations for how to improve their social marketing approach, coming up with examples of a campaign that might be useful. Even in programs that don't have placement opportunities, we come up with examples and turn them into real-world work scenarios."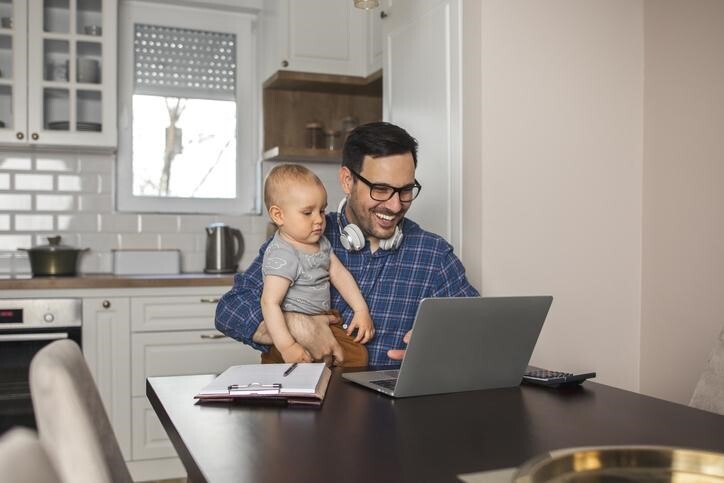 Even while learning from home, you can still build the practical skills you need to succeed in your career
How You Can Prepare to Earn a Diploma Online
Are you ready to start your online learning journey? Before you begin, there are a few ways you can prepare for success. Here are some recommendations that Debbie gives to her students: "Being sure that they have current computer capabilities and checking the requirements of their program, as well as checking their internet connection. If it's a good speed and is reliable, that alleviates a lot of the stress. Students should also evaluate their learning styles and time management skills, as well as their willingness to commit to their studies. These are fast-paced courses, and students need to be prepared to contribute. They should also have a discussion about their decision to enroll with family members and ask for their support in keeping the household running well. Also, it's important to identify a study space within their living space, or if they don't have that, investigate whether there's a library or another location where they can work."
"In the admissions process, we walk students through what they need and how they should approach the online environment. I would tell students just to go for it and ask questions before their program begins," Martha adds. 
"Time management, commitment, and related topics are covered once students enroll in their program, under Student Success Strategies," Debbie concludes.
With its flexibility and the number of opportunities for collaboration and one-on-one interaction with instructors, online learning is a great way to build the skills you need for a successful career while balancing all of your other work and personal commitments. Learn more about online learning today.
Learn more about hybrid learning at Algonquin Careers Academy.